Fears
January 23, 2015
There are only two.
I like to think that's because I'm young.
Maybe as I grow older they'll accumulate.
Like scars.
One on the knee from riding my bike to fast
And spinning out of control.
One on my forehead for diving
In the shallow end.
One on my wrist from reaching
Too far over a hot pan.
But for now, there are only two.
The first: oblivion.
Not death.
It's an important distinction.
If there is a heaven,
I don't fear death.
Even if there is just a hell,
I don't fear death.
I fear oblivion.
But we don't know, and that's the scary part.
The second: never having anyone for whom I'd be willing to face oblivion.
When I think of the future
It is strange.
Now my thoughts are my own.
I know people and love people,
But even still there are secrets
I have never told.
And the idea that there will never be anybody to know those secrets
That is what scares me.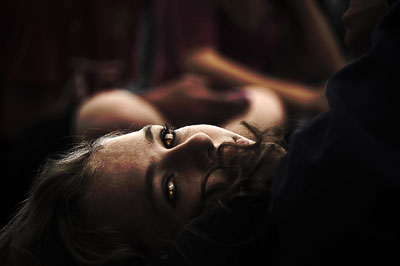 © Calvin C., Salt Lake City, UT