Secrets and Mistakes
MAG
Ten karats. One big blue jewel, the birthstone of a Sagittarian, and around it, more diamonds than you can count on one hand.
Six months earlier, I was an innocent, boyfriend-less little girl with commitment issues. Fast forward to four days before my freshman year, and he was slipping a ring on my finger.
It wasn't how I'd imagined getting engaged; it was far from romantic. We had been banned from seeing each other, but I would find ways.
We loved like spiders, weaving intricate webs of silky lies. We went weeks upon weeks without seeing each other, and each kiss made it harder to say good-bye. Five minutes would become 10, 20, 60 ... until we were secretly spending the whole day together.
From the moment we met we dated on and off, each time getting more intense and leading to more lies. I lied to my friends, my family, and most importantly to myself.
For every good minute, there were at least 20 bad ones, yet we kept going. If we weren't together, we were on the phone. Puppy love overwhelmed us. We were so "in love" it sickened people. Together, we were all smiles and giggles, holding hands and locking eyes. We spoiled each other - always buying ice cream and movie tickets. I thought I loved him and he thought he loved me, but as time went on, the "love" faded.
I took my time and drew it out, made him suffer. It sounds sadistic, but it was the best thing to do. It took me a month to figure it out, but I knew we had to break up.
The ring? I still have it. I keep it in its little pink box in my purse. Sometimes I put it on and tears come to my eyes.
"I'll be your best-kept secret and your biggest mistake." Fall Out Boy said it better than I ever could. But sometimes mistakes can be the best things that ever happen to you.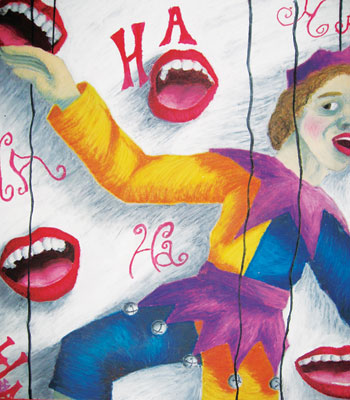 © Anonymous