Wishing for a Different Reality
June 6, 2014
The other night I went to the cinema to watch The Fault In Our Stars. Having not read the book, I relied on my friend's vague suggestions as to what to expect. Now, I thoroughly enjoyed the movie, however, as I sat there surrounded by a room full of sobbing people, I couldn't contain my laughter. The bitter irony of how profoundly different my reality was prevented me from playing along. Afterwards I had to make up a story about how it was the girls pathetic whimpering behind me that set me off, because, these friends don't know about E. Having just started Uni, I've made a point of not mentioning him. I was sick of the pitying stares and the whispers, I was sick of being that girl.

I'm not sure if I've ever experienced love, but if I have it's only been once. It is a well-known fact that I don't date, will respectfully decline if asked, and am only interested in plutonic relationships. Why? I tell people it's because I'm so focused on my studies, because being a doctor is the most important thing to me. Why? Because I'm in a committed relationship with my fantasy, and I'm not ready to let him go, and I may never be.

E did not have terminal cancer. His death was not expected. He was in peak health, peak fitness, and then he wasn't. We had become close in our final year of school, brought together by Biology, both literally and metaphorically. It is an unspoken rule that you don't date another boarder, especially not one that is best friends with your cousin. Being one to not break any sort of rule spoken or not, it wasn't until he called out to me surrounded by 40 people, my cousin to his left, that I started taking whatever it was we had seriously.

We increasingly spent time together, in varying capacities. What I remember most is breakfast. We'd time our departure so that we'd arrive together, so that we could sit together. It was like we were an old married couple, he'd get me my juice, I'd butter his toast while it was still hot. Simple patterns, which seem infinitely more important than the intricate ones I surround myself with now.

He was late to class. My roommate asked if I'd checked my phone, I hadn't. She told me my cousin was looking for me. Given that we only spoke when we were organizing transport home, and mid-term was coming up, I thought it insignificant. Then he found me.

My cousin had been the one to find E. It was a brain aneurism. He was alive one second. He was dead the next.

They say there are 5 stages of grief. Well this may be true for some, but it wasn't for me. There were many messages that I received in the movie as I watched it the other day, the most important being that it was better to live a full life even if it was short. Frankly, bluntly, I'm just not sure that's true. I would happily give our short time together if he could have had just a bit more time. It's all we have, time. It seems longer in the moment, shorter in reflection, is forever moving forward, and with each breath there's less of it. So you'd think that's I want to experience every moment. But in truth the moment I long for, are those few moments before I sleep, and when I wake up. The moments when he's here and I haven't become cold. Where the world's lighter because of his presence. I didn't get a letter, or get to write a eulogy. There was no goodbye. The last thing I said to him was see you tomorrow. It's been two years, one day it will be five, or ten, or fifty. Even if I live the life I dream, even if I marry, have children, travel the world, save lives… Forever more I'll hope tomorrow will come.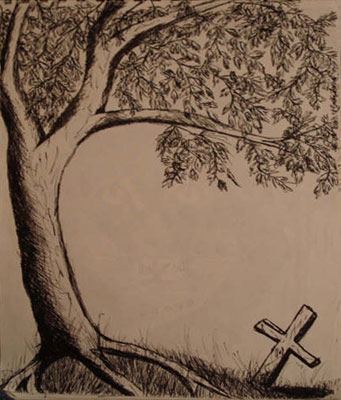 © Courtney K., Bethel Park, PA