Saturday, February 22, 2014 7:26 pm
May 3, 2014
As a girl, being best friends with a boy is hard.

When I hang out with my best friend, just me and him, I'm sure people think we're on a date.

When we laugh together or when we give each other that inside-joke-look, people think we're together.

If I ruffle his wind-blown hair or hug him or touch him in any way, most would automatically assume he's my boyfriend.

We tell each other everything. He's seen me cry. He helped me get through my first heartbreak, and I've helped him with his many girl problems.

We sit together before school, at lunch, and we always say goodbye to each other before we go home. And as we said goodbye on Thursday, one of our friends asked us if we were a 'thing' now.

What's worse is trying to convince my parents that he doesn't have feelings for me, or I him. Just today he was going to pick me up at my house and take me to solo and ensemble for band.

"But he's a boy," my dad said. He didn't want me riding with him.

Later, as we were taking Francis and Adam to Sonic, Francis wanted to play the "I Just Had Sex" song. My best friend said that you can't play that song unless you just had sex, and Francis said "Well, what were you doing with Alex alone in the car before we got here?"

But what's really terrible is that my best friend dated one of my other really good friends. Lots of my friends, and even my mom, all ask me if he broke up with her for me instead. But I can't date him. It would kill her.

All I want is to play Super Smash Bros Brawl and throw my controller at him when I lose.

All I want is to go eat crap food at Taco Bell together.

All I want is to sing in his car to "Tunak Tunak Tun" and do the dance moves.

But what I want the most is to convince myself that when I look in his dark brown eyes framed by those lashes that would make any girl jealous, I don't feel that slight quickening of my heart.

Because I can't be in love with my best friend.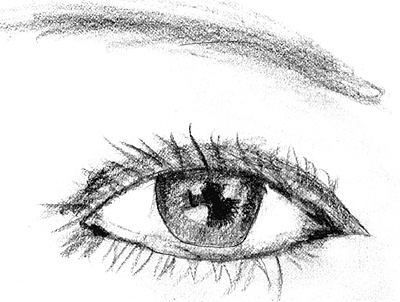 © Natalie D., Fanwood, NJ