You Are First
February 17, 2014
When you are content to be simply yourself and don't compare or compete, everybody will respect you" - Lao Tzu

With the start of the New Year, many people are changing themselves. I do know its February but I believe that every day is a chance to change yourself. One of things that many people, including me, do is compare themselves to others. In some cases this is good because it can bring out the competitive side of oneself. But other times its not healthy because make yourself esteem goes down. Why do people compare themselves to others? If you think about we ever since we were born are compared to each other. For example, with our siblings, competitions, or even with our friends.


Self-Improvement is the first step to improving any aspect about yourself. Well, to improve yourself you must first learn to embrace yourself. Self-Improve is the answer to all those struggles we go through. From losing weight to simply feeling amazing in the inside and out is loving yourself. I mean think about if you wake up every day and compare all of your flaws with other people's perfections we are helping ourselves in any way. What are some health benefits from comparing yourself to yourself and loving yourself? For one, self-love help to nourish the body and helps you make better healthy choices. Self-love also helps stray away from depression. According to the Ohio state university of medicine self-love can improve the immune system. Self-love also lets you sleep better. One last way self-love improves us is it lets us get our work done on time!

Ok, you get it loving yourself is important, but how do we love yourself? For someone people self-love can be hard and for some it's pretty easy. One of the many things someone can do to boost their self-esteem is to put inspirational sayings everywhere or at the places you mostly visit. One thing you can do is put a saying at the mirror or room or refrigerator. Another self-loving tip is surround yourself with positivity. This means positive people and positive environment. Another way to stay loving yourself is to eat healthy, this can maintain your blood pressure and keep you positive.

After learning all of these things, what can we do? Like I said, to improve in any aspect you must compete with yourself first. So I something for you to do. This can be anything from eating just a little bit healthier to nourish your body to even making posters that have motivational or self-loving or even funny sayings. This month show some love to yourself and hopefully it will stick with you for the rest of your life.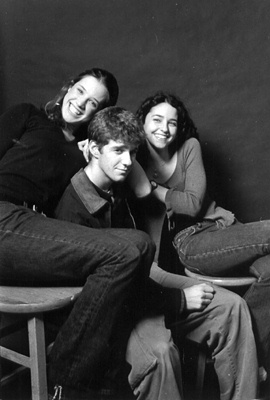 © Samantha F., Marblehead, MA