Outsiders
February 10, 2014
My hometown is one road. We have once grocery store, one Dollar General, one gas station, one propane store, one bank one church, and one Subway. Up the road, you'll find the high school and the elementary school—the middle school behind it. Down the road, if you take a left and then another left, you'll find Blackwell's Park where the river is.

People in my hometown are all the same, which I guess is just like it is in every town. They all grow up the same way their parents did. They are all the same. There are the preps and jocks, the smart and studious, the wannabe's, and the Outsiders—at least that's what we call ourselves.

I'm not sure where the name Outsiders came from really. Is it because we aren't obsessed with makeup? Is it because we aren't beautiful? Is it because we eat real food? Is it because we don't wear camouflage or drive a truck? Is it because we wear comfortable clothing verses pants that are too tight? Is it because we don't listen to country or rap music?

To me, we're not Outsiders. We're friends. Our faces remain free of War Paint. We are beautiful to each other because we know how to speak our minds. We eat chips and pizza and ice cream. We wear loose jeans and sweatshirts because we like to be comfortable. We drive outdated cars because we like "classic" things. We like the beat of rock music to the point where our hearts start to pound with the beat of the drums.
To everyone else, we are Outsiders. To me, we are ourselves.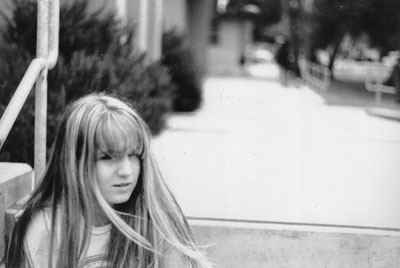 © Alyssa R., Pacific Grove, CA