An Open Letter to the Chinese Cashiers at Whole Foods
MAG
November 29, 2013
This poem was accompanied in the magazine by the author's essay "How I Met Poetry."
I know you're looking at me
Trying to pick out an accent,
Dissecting my American.
Hoping the Chinese school vocab
Has stuck to my skin, coating me in enough Asian
To cover my paling soul.
All you are is a checkout bagger, a minimum wage mom
Asking a scarlet red girl to say something, anything
In her native language.
And I can't.
I can do other things, you know.
I've completed more than one Victorian novel,
Struggling all night to recall pretentious character names
Like St. John and Rochester
There was that time the third graders voted me Runkle Elementary
Next Top Model, strutting past the swing set in Gap Kid jeans
And a toothless grin
But that's not what you seek.
You want a sign, a beacon of hope to show
I am not the twinkie my highlighted tresses have betrayed me to be.
That I have not sold out,
Letting my liver and kidneys be bleached by the media
Leaving my canary-colored exterior a shell
To my creamy white plastic insides
Your elevated eyebrows asked
When I stopped being Chinese
For the day I was corrupted,
Auctioning my soul to Uncle Sam,
Because his wide cobalt eyes proved to be more brilliant
Than Mao's icy stare
It had to be a rhetorical question.
Even I don't want to know
When my skin became an elaborately painted mask,
The seams barely straining at all
But I do know, and I'll tell you
Because I'm tired of standing in line
With my melting Ben & Jerry's
And my heart pounding so hard my lungs
Are bulging with the effort to keep up
While you pretend we have anything in common
You see, at the intersection of Chinatown and Anytown,
There is a point of a #2 pencil,
Five minutes into math,
When the boy in pleated khakis stretches his eyes out at you,
And you cover your perfect math test,
Willing that A+ to eat some McDonalds and expand
Into the voluminous C of your classmates
When the line on your eyelids grows red and rashy
From the double-sided Scotch tape used
To fold those widescreen-viewing eyes
Into those American creases of beauty and power
Because at that moment the red silk cheongsam
Wouldn't fit over my hamburger thighs,
And those navy blue sweatpants began to feel a whole lot like home
And now I don't speak my family's tongue,
I choke on syllables foreign to my lips
Like forcing grape cough syrup to go down
Perhaps my ancestors, connected to me
By the impossible stream coursing through my veins
Have snapped the arteries and turned their eyes
From the girl using Google Translate to pray
I have realized they cannot hear my pleas,
My garbled English must blanket their angel ears
But as I hand you my wrinkled dollars,
I ask of you one thing more.
You who have struggled through adversity
Seen culture and curses oh so different than your homeland
You who can speak to my ancestors,
Still sharing the root of language
That binds two entities together in a knot of understanding
Please leave them this request,
As my bones have grown tired
Of kneeling for repentance
And paper macheing my body with lies
Tell them to peel away my faded beige exterior
Remove my skin stained with my family's tears and shame
Their hunger and pride
Tear through the layers of my rice packed complexion,
Harvested from second children lost
And once they finish,
When down my arms pours the blue of my striped flag,
The blue of America
The blue of my guilt,
Tell them Wǒ ài nǐ – I love you
And Duìbùqǐ – I'm sorry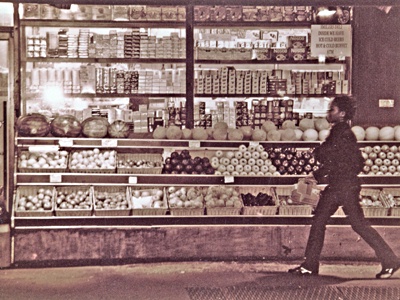 © Patrick K., W. Springfield, MA