A Reason to Write
September 30, 2013
I write for the selfish reason of being in a world in which I am the center of attention. In this world I can name things whatever i feel like and change anything in the past, the present and the future. I can freely express any emotion I'm feeling any way I want to. In my world, the sky could be purple and I could be soaring through the clouds.

Every word in every sentence starts to create the abstract nouns floating carelessly throughout my mind. If I want dinosaurs then at that moment the grammar brings them to life. Writing is like a science of its own, animo acids (the building blocks of life) connect with other amino acids to make larger molecules until life is finally made. This new life form grows, advances, and evolves. Just like words in writing, one amino acid could've changed the whole course of the life within the life form created.

Everything in writing begins with a sound, sounds turns into a letters, letters turns into a word, the word turns into a sentence. Before your very eyes you have an ambitious work of art that can change lives, inspire difference, promote ideas, freeze time, and live on forever.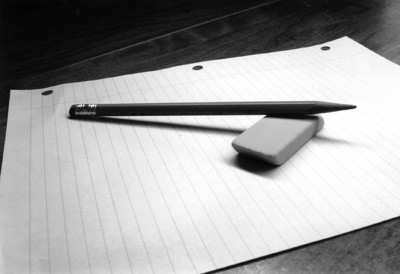 © Michael H., Mildford, CT