Why Grandma Went
July 11, 2013
I sat in silence, staring ahead at a giant, white box. The box was rectangular, long, and open, as if it were calling for me. Blue silk was hanging down from the bottom part of this box, flapping ever so gently as a sobbing woman or somber man strode by.

I stood up, clutching my big bunny. While Mommy and Daddy had been talking with Grandpa in the kitchen when we arrived, I searched through the closet for her. Grandma had always taken her out for me when I came to visit and set her on my small, wooden rocking chair, and she waited for me to come to see her every year. She was old and yellowed, her long ears hanging like hair, with a blue floral dress on.
She looked kind of like me today. I had my church dress on, too, because Mommy told me it was important to look my best. I had seen nearly every person in my family today, which was a lot, because our family was huge. There was Uncle John, Aunt Amy, Grandpa, Cousin Ethan, and so many more. They always laughed when I ran up to them, because seeing a little nine year old in a pink dress with a giant bunny made them stop acting so sad.
So, there I was, taking baby steps up to the box. As I got closer and closer, so did the strong smell of flowers, which were all around this box. The air was heavy and fake, which (I guess) was how the air at a funeral showing always was. I peeked in.
Grandma was laying down on her back, with her eyes closed. Heavy, white makeup adorned her face, and red lipstick stained her lips. I grabbed her hand to see if she would wake up, to try and wake her up, to make it all end. I nearly shrieked when her icy hand touched my bare skin, and I knew it was all real. She really was gone.
I held in all my tears because I was brave. Everyone was crying, and quite frankly, I hated it, and refused to stoop to their level. Isn't death supposed to be happy?! Grandma's in heaven, with God! With her dad and mom and sisters and brothers! Could anybody tell that she was going to be happy now?!
If only she hadn't died from her disease. I think it was cancer in her lungs. I don't even know why she had it, and it was so sudden! The week before she had a heart attack, and the next thing we know we're driving to her house and visiting her in the hospital. Then, just like that, she's gone on Tuesday. Now it's Thursday.
I just know she's happy now, in heaven, where she belongs.
***********************************
My grandmother died from lung cancer at the age of sixty on January 27, 2009. At the time, I was nine. I had never known, until recently, that cigarettes were the cause of her cancer. I should have figured it out sooner, because every time I walked past a smoker on the street, I'd smell the familiar smell in my grandma's house. It was strange, because her house always had that second hand smoke smell, but she hid her addiction from us (her grandchildren). She knew smoking was bad, but she could just never quit. So she made sure that we would never know, so we didn't follow in her footsteps.
My grandmother was my role model. I loved her with every fiber of my being, and still wake up every day wishing that smoking had never been invented. She taught me how to sew, how to cook, how to paint my nails. Every night I spent at her house I slept in the "princess bed" with a large, pink canopy hanging above me. She would read me my favorite books late into the night, and talk on the phone with me for hours. She made me feel like a queen, and I will never forget all that she has done for me.

My promise to her is that I will never smoke, do drugs, or drink alcohol as long as I live, so that I don't have to go through what she did. It's what she would have wanted for me, and I know she wanted it for herself as well.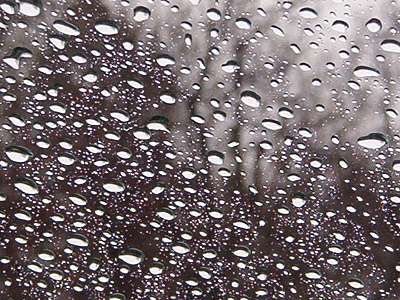 © Terrin C., Humboldt, IA