225,000,000 Years
MAG
February 13, 2013
I just realized that nothing matters. Literally nothing.
It takes 225 million years for the solar system to make one complete revolution around the Milky Way. How long are you alive – maybe eighty years, ninety if you're lucky? That's nothing.

Your existence doesn't matter.

It doesn't matter if you're fat or skinny, white or black, rich or poor. It doesn't matter who you date or how many people you kiss. It doesn't matter what summer job you have or what you got for Christmas. It doesn't matter which guy you have a crush on or who your parents are, because in 500 years no one will remember you even existed.

You do not matter. Your money and clothes and weight and cars don't matter. Your husbands and wives and children don't matter.

So slow down. Take a break. Stop worrying about grades and weight and clothes and material things. Look at the stars. Forget your disagreements and petty fights. Put aside your pride, and apologize. Understand that most of the things you worry about don't really matter. Understand that you don't really matter. Accept it. Move on.

Because once you realize that you don't matter in the grand scale of the universe, you can start to see how much you matter right now. You might not be able to change the Earth's revolution around the Milky Way, but you can change someone's day. In the cosmic sense of things, you are less than a speck of dust, but to an individual, you may be the world. Find the people who mean the world to you, and never let them go. Make your own world the best it can be, and stop worrying about things that don't matter.

Because, really, nothing matters. And because of that, every moment matters.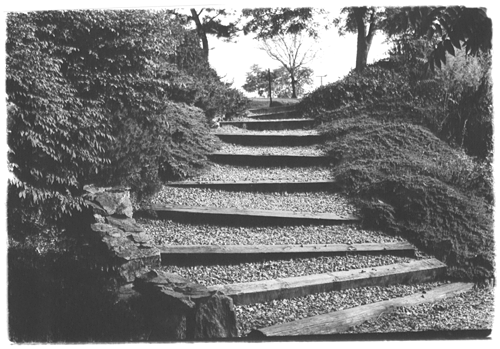 © Tracy C., Westport, CT