Register Veterans
MAG
January 29, 2013
Second-hand smoke-stained smile
Cash slides across the counter
How are you doing today?
Three hundred forty-eight second encounter
Absent-minded actions are taken for
Empty-minded machines
She keys in the amount and prints the receipt
Taking the judgment with tobacco-flavored teeth
Veterans
Of the Saturday morning rush
Frizzy-haired mothers frown and businessmen rush
Clogging the arteries of grocery-store aisles
And echoing agendas on the '90s print tile
Paper or plastic?
Eye contact questioning the evidence of scholastic
Endeavors
They peg her
A high school drop-out dead-end job forever
And she'll sleep it off when she clocks out in eight hours
But you'll never know expectation's cruel powers.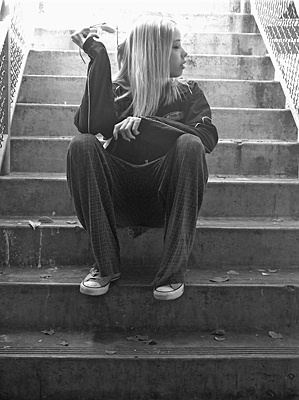 © James M, Walnut Creek, CA