First Kiss
December 15, 2012
He wrapped his arms around me, and I could feel his steady breathing as I leaned into his chest. My hands tingled slightly from the biting wind,and I shivered under his jacket.
"I'll see you tomorrow okay?" Lei asked glancing at me.
I sighed, "Yeah, see ya." I said turning away. The snow crunched softly under my boots.
"Wait, Bee," I turned back towards him.
"What?"
"You forgot to give me my jacket back." he said.
"Oh, sorry," I said blushing slightly.
"You forgot something else too," he muttered quietly.
I stared at him wondering what he was talking about.
"Here," he said then leaned over and kissed me softly on the cheek.I was so surprised I did nothing as I watched Lei disappear back into his house. Then I turned and ran, my mind whirling in shock.
Where did that come from? We'd never been more than friends, and I hadn't encouraged him in The least, that I could remember. I sat down my back resting against the reassuring bark of a warm pine tree. I reached up and felt something wet sliding down my cheek, and I realized I was crying. I didn't know why I felt like this. What was wrong with me?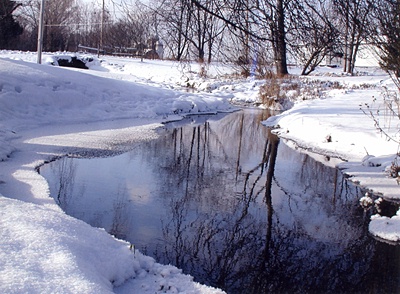 © Alex B., Rome, NY