Dance Like a Butterfly, Sing like a Bee
September 19, 2012
I watch her spin and dance around the floor with her sister. Valarie, shuffling away with her favorite pair of tap shoes, and Amanda twirling around and around with her gorgeous pair of pointes, or ballerina slippers as they are best known as. Both of them alone are quite a terrific sight, but together, they dance in such a spectacular way.
Once the music ended and Val and Amanda bowed, it was Elijah's turn. He took out 3 balls and started to juggle. one at a time his sister Lydia tossed one more ball to him, adding more balls as a warm up, only dropping one. Next he started to juggle clubs, having the audience watch as the spin around over his head in a large ark as they then landed back in his hand and continued there swirling ark. Last, he brought out the knives. We, the performers, knew that these knives were not real, and so did all the employees, but the rest of the audience did not know this. Slowly, Elijah started with 3. Lydia, slowly handing the knives to him one at a time very carefully as if they were, in-fact, real ones. His act was over when he caught all of the knives by their black, plastic handles, and then bowing to the crowd, stepped aside to let his sister work her magic.
Lydia took out her piece of music she had chosen and worked so hard on in the past week, then took her violin out with great care. She held up her violin to the crook of her neck and with a large breath, began to play. The music swirled around the room, you could see Amanda holding back her urge to dance around the room, letting this moment be entirely Lydia's.
Lydia ended her beautiful piece with a long, breath taking note, and then it was my turn.
With shaking hands that I held in my pockets, I approached center floor. No microphone. Ocapella. Slowly, I start a song that the whole crowd would know, The National Anthem.All of a sudden the entire room is filled with the sound of people singing with me, and I cant help but smile.
This. This is what it is like to spend time with friends, and preform in-front of a nursing home.

I couldn't wait till next month.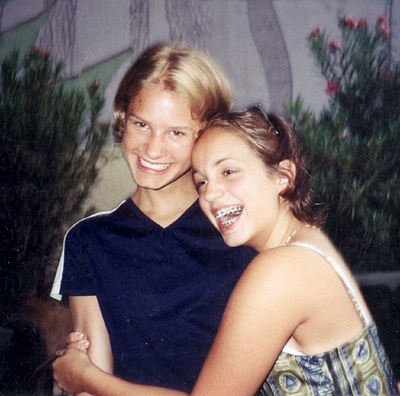 © Josh B., Phoeniz, AZ