Rumours Everywhere and the Truth is Out of Sight
September 17, 2012
Teens survive and feed off of rumours. These rumours can either make or break a person, but everyone gets infected at least once.

I myself have had my fair share of things said about myself. Due to rumours I've lost best friends, respect and any chance of being known as myself. But it doesn't have to happen that way.

Rumours are created by people that are:
-Bored
-Jealous
-Angry
-Pressured
-Threatened
-Just plain rude and mean

The majority of rumours are created and made to cause pain and/or suffering. Although people may say they don't care what people think of them, it is not true no matter how much they want it to be. Words do hurt and eventually they can cause big issues.

Consequences are either minimal or huge, but i think it'd be best if there weren't any in the first place. Just don't say things or spread things that aren't directly about yourself it is that simple.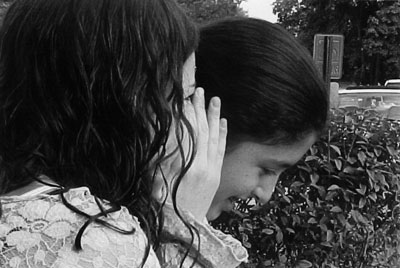 © Jill H., Pompton Plains, NJ