Are you there God?
August 23, 2012
My relationship with God is an interesting one.
I've been raised a Christian, but not thoroughly- my parents weren't the
church-going type. I still believed in God anyway.
I'm not the perfect Christian & I know that. Foul mouth, bad music, even the
people I hang out; all things that lean in the opposite side of Christianity.

When I'm in a funk, I try my hardest not to blame Him, but what can I do when I
feel like I hate the world?

Sometimes I feel like he's forgotten about me. I feel like that a lot. I've been
praying for the same thing, twice a day for the past 7 years. I've gotten
anything but what I've been praying for.

I look at other Christians lives- it feel as if their lives are so easy; that
everything comes to then easily & they don't have to stress or feel the fear
that I do daily. I know that's probably not true, but that's what I think. We
are told that God has a plan for us, that our plan was created before we were
even in our mothers' womb. I don't know what I'm doing tomorrow, let alone have
a clue what I'll be pursuing as a career. I want to BELIEVE He has something In
store for me, but sometimes I don't have the heart to.

When I feel at my lowest, that they're probably isn't even a God, or that He
doesn't love me, he does something for me. He does the smallest thing, that
probably means nothing or is maybe a coincidence, but I have a strong feeling it
was Him, patting me on the back whispering "hang in there, Erin" & it fills me
with hope.

His small gift, makes me feel that maybe he HASN'T forgotten about
me, & my failures & mistakes are all part of this mysterious plan he has for me.

Our relationship is a roller coaster, but I have a feeling it's getter stronger.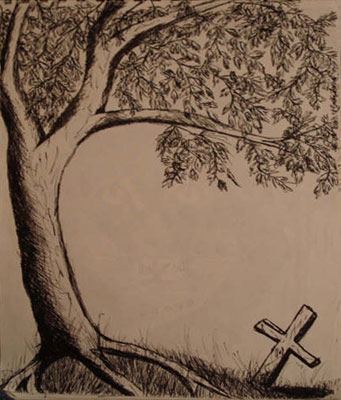 © Courtney K., Bethel Park, PA