I Am Not A Writer. I Never Was.
August 15, 2012
You get me wrong. I am not a writer. I never was. Every now and then, I pick the disregarded fragments of paper from the streets. At times, I accidentally spill my true colors on them. From time to time, I watch those solely taking shape. I feel the angst in me. It contents me, as I watch the edges endearing the contour of my desire. Now and again, it terrifies me, as I watch it smiling as my demonic reflection would.

I am not a writer. In fact, I can never be. My hunger can be fed by striking the papers just like the stains in my heart; adorn it with the marks, holes and wounds in my soul. I won't stop; until I feel what I write is as true as the words of the Bible. I won't resist; until I am pleased with peace specified by my own verses. I won't listen; until I hear my words as soothing as the recitation of the Quran. I won't fall; until I take myself as higher as paradise fits itself beneath my feet. I can't be destroyed; until the demons seduce me away into the manifestation of fire. And the ashes would burn, burn and burn; the smell of tempting dread in the air.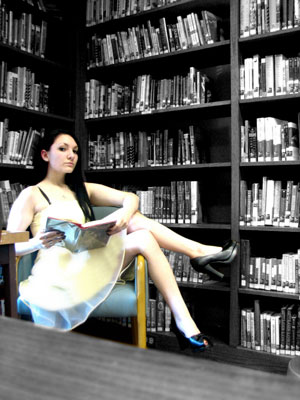 © Jessica F., Bradford, MA