Cat Herine
June 16, 2012
They're not the friendliest of things.

I mean, sure. They're cute and loveable and fluffy (at least, some of them are), but sometimes I wonder how you ended up with a namesake like that. Because, while you are the first two, the last is probably debatable.

No pun, intended.

But, you are a bit like a cat, I suppose.

I remember the first time we fought over something stupid, which either you've forgotten or have chosen to ignore.

You hissed at me and retreated into a corner, instead choosing to watch me with these large green eyes that seemed so uncharacteristic. Claws, too.

I think, I liked it better when you were just a kitty-kat.

But, I don't know whether it's you, or me, or the ball of yarn I used to tie us together, but we're so different than the other types of people who were thrown into situations like us.

And I love every moment of it. I love every moment of us.

Scratching posts and bowls of milk aside, though, perhaps we should look into getting a dog.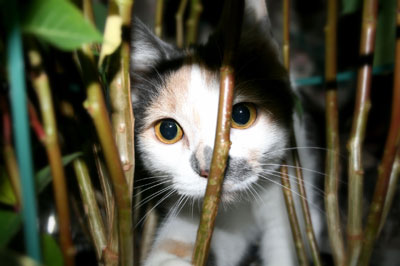 © Leah B., Kokomo, IN