A Quote's True Meaning
May 24, 2012
People say you don't know what you can handle until you're faced with a difficult situation…But if you're the reason that is testing that ability, what do you get out of it? I suffered through an unknown sickness. My mental ability was tested to the point that I didn't even know was possible. Two months…Of physical abuse from inside, eating away at my stomach. That day, when I knew that something was horribly wrong, something that was undeniable…Undiagnosable. Doctor to doctor, I can't tell you how many I went to, every time getting the same result…Nothing. Sometimes I thought I would die; clock ticking away the minutes I had left to spare.
I was invisible to the world, gone in my tracks. I pushed all my weight on my friend…I love him to death; if it wasn't for him…I would mean that literally. I worshipped his loyalty and devotion. By a miracle I had begun to recover little by little. Soon I was able to go back to school, but in a wheel chair…I was revolted by the way people treated me; like I was a human who just came back from an alien world. True friends always have your back…True friends always help you out, where are they now? Where are they when I'm at my weakest; when I'm too weak to defend myself…Nice friends you are. I can't say that Cade wasn't there for me; it was just hard being in a different grade, never seeing him till the ending of the day. I was forcing myself not to cry; to stay strong, but that's hard when the highlight of your day was not getting tormented or being stared at with haunting looks.
Today I am standing completely healthy; school has gone back to normal…And I found my true friends. So I did lose a lot, but I gained even more: true friendship, maturity, but most of all, true love for my family. Maybe the quote is true…That you don't know your true strength until it's tested, but maybe it's just a growing process.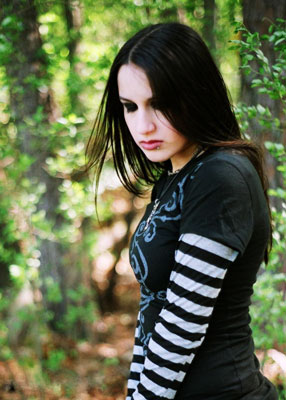 © Rebecca B., Marietta, GA