His name was John, and he was part of The Crew
March 28, 2012
I saw it... I mean I saw the look in his eyes when they said I wasn't allowed. I laughed and said I wouldn't be here if I was one of them anyways. Then he grabbed me and hugged me tight... Telling me that I'm part of the crew, the crew's love.

It began on a Wednesday at 12:16, end of March. I bumped into my main man, John. He smiled and told me good luck, I was singing at the talent show and two days ago he didn't do so well. "If you screw up, I'm gonna diss you so bad." he said. "But I thought you were my best friend!" I laughed a little, then they passed by. The Crew. The one who were chill, bad, and so attractive. Four of them, Billy, Kyle, JK, and John. I shinned the best smile I had to all of them, and then there bird call; the whistle, to tell John get going. I said "I guess I better leave, I'll see you later. Wish me luck!" And with that he disappeared from the blank nude walls in the school. I was nervous that day, I admit, but the thing is the nervousness just kept on arising each and every bell.

Finally, time came. Fourth block was the best. Not the fact that John and Billy was there, but they made the ending, agonizing Business&You so perfectly hilarious. Everyword that came out of their tougnes made a little tear dip from my eyelids, and I wasn't ready to redo my makeup. Kindly, John slipped a note into my pocket. I pretended to not notice, but Billy definitly did. "Whoa, what the hell are you doin man? That's her a** your touching!" Wow Billy, since when did you care about this stuff? And plus John was my friend and never did anything inappropriate to me. I stood up from my chair and pretended that I needed to go pee really badly, Mrs. Hacmith told me that I could just go. So I did. Ran quick, palms squezzing out water, stomach yelling at me to stop and skip the talent show, and mind grinding all the things that could have been written on that piece of paper. I walked in, sang for a couple of minutes, and at last I opened the side-folded paper, and read it. "I believe in you, and I know that you can do it, better than me! No, don't worry about The Crew, they got nothin on you and me girl. I just want you to know no matter what happens, imma be there for you. By your side, I'm your man. Love ya, Jay" I didn't know what happened much that moment, I walked out the door, and leaned on somethong soft and warm. All I could say was "I can't have a crush on him... I just can't." It was blurry, I guess my eyes was filled with tears, from all the love that he put in the paper. I saw an arm hugging me tight, and I let go walking like I was losing energy each and every step. It took me a while to find the right pocket with the tissue I stole from my friend. Wiped my tears and didn't even realize how much I ruined my makeup.

Thank godness, when I came back the whole class said I should run and that they already called me for the talent show, every one else would come minutes later. I ran, I mean I ran as fast as I could. He grabbed my right arm before my legs could touch the steps. "Hey!" biting his lip, "good luck out there, don't doubt yourself." "Thanks, I need to go, there waiting for me." "Annie!, umm.... yea." I didn't know what he was going to say, I was more worried about slipping on the third step. It felt like Romeo and Juliet, only the difference was he was reaching for me, and I was anxious to let go and run to Friar and tell him the great news. I smiled, raced myself to the auditorium, and went to find my best friend Emily, and the rest. Everyone was nervous, their was only four acts that day. Strange, I noticed how everything was with the number four. Emily was the background, the girl who started the music, lifted the curtains, fixed mikes, and gave me confidence. I sang my heart out for practice, my 1st semester teacheer was my helper. She told me every secret to singing and ways to hold the mike.

They came in, mostly all the school. And John knew he wasn't allowed backstage and he did it anyways to give me the last hug and cheer me on. I kept my head down, blushing like a little girl. I knew it was my starting round of a crush, but he wouldn't quit. He lifted my chin ever so slightly and whispered in my ear, "Now your not the only one with secret crushes." Biting his lip, and a curvy smile on his face, he walked away, sat in the front and kept attention. My mouth was wide open enough for a fly to pop in. I went on stage and sang. I sounded so close to to the singer. People cheered, and even writen ten on papers. One kid even took off his shirt and wipped it around, while from the corner of my eye I could see only the slender shadow of John clapping and smiling, like he was proud... like I deserved the honer.

Later that day after everyone was done, the judges anounced the five semi-finalists, sadly I wasn't part of them. Many people said I was amazing, and even asked if I could here them yelling out my name, I smiled and nodded. Weird how even though I didn't make it, they gave me more attention then the ones who did. I walked up the stairs, opened the creaky door and bumped into Kyle and The Crew. I aplogized and let my head sink. One of them said I did okay, and second following after, hit me in the head. I was shocked, furious and was about to yell. With crossed eyebrows and fist curled up, I turned around to spit fire, and instead I got an enourmous laughter and plenty of aplogies. John ran up to me and said it was him, laughing with perfect teeth he said that I killed the show, and the only reason they didn't pick me was because I was black. I giggled a little, went inside the class and grabbed my backpack to wait for the bell to ring. Ding! It did.

I walked out the door and headed for my usual way, but someone tugged on me and said, "Whoa whoa whoa, wait up. I need to talk to you. Privatly." "Okay." I said. Waited until there was only a few amount of people left."I have to say something." "Oh really? Like what?"

"I have a crush on you. I guess that happened since the first day we meet, I mean you were not like anyone else. Everyday you did your best to look fly, smarter than me, stronger than me too. Yeah, I said it! I was afraid to start s*** with you, that's how much power you took over me. You meet me and my Crew, they don't take much intrest in you. Thinking that you trouble or somethin, but I wouldn't worry about them. You make me happy, and sometimes I just don't know what to do with that."

I smiled and couldn't open my mouth, and all he did was lean in and gave me a hug. I lifted my chin, and without no hesitation, I kissed him. And he pulled me tight, his fingers frozen, sinking into my hair. Walking me towards a locker with out stoping, trapping me between him and air. He whispered, "I promise to never let you go, to have and to care, to forever behold. To let love and light through your eyes, and to kiss you goodbye everynight. To protect you from the bad, and to hug you when your sad. To show you my world, and that forever your my girl. Welcome to The Crew." And with that, he lifted me, and swirled the little confident, loud, annoying, loving girl, and added his name to my heart.

I saw it... I mean I saw the look in his eyes when they said I wasn't allowed. I laughed and said I wouldn't be here if I was one of them anyways. Then he grabbed me and hugged me tight... Telling me that I'm part of the crew, th crew's love.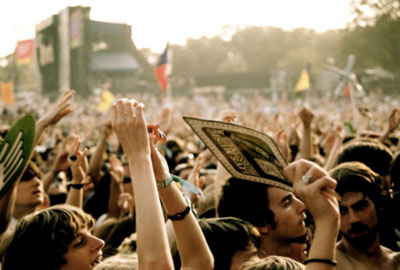 © Kelsey R., Houston, TX