Not A Love Song
March 6, 2012
There he was.blue eyed and gorgeous.nothing else in the world seemed to matter when i looked at him. the only problem was, i'm the only girl he doesnt seem to notice.
The day came when i walked over to his car and tried to speak. but the only words that flowed out of my mouth were words of stupidness. words that came out to quik and were jumbled and mixed together. he ignored me.
the next day i slipped a note in his locker, and put my name on it, he ignored it.
I even tried to send a note across the room from me to him. but he ignored it.
i decided to give up when he came up behind me and grabbed my arm.
"hi my name is austin and i would like to get to know you somewhere where we could be alone and only focus on each other. the reason why i have been ignoring you is because i've been waiting for the right moment to ask you out but i always didn't have the chance.... i want to be with you forever and always."
thats all she had to hear before he walked away and disapeared into the sea of people.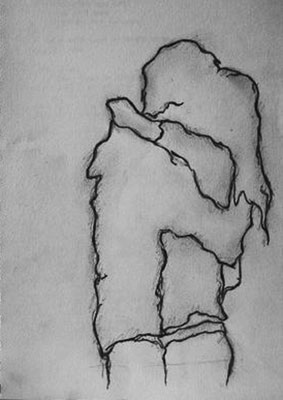 © Nicole B., Newcastle, WA