The Story of Me
March 5, 2012
When I was around the age of seven my life changed drastically. To tell you the beginning of this story I need to tell you the ending of another. Actually, it isn't much of a story, more like a small little tragic insert. The beginning, I was born, my dad didn't want me, the end. Told you it was short.

So on to the beginning of the actually story, and yes this one is actually a story. You see my mom was the most amazing mom there could ever be. She was young, smart, and strong. Dawn, my mom, raised my brother and I by herself. Of course, she had a little help every now and then, but she did everything herself. She graduated from high school, went to college, worked, and still took care of my brother and I. Told you she was strong. As the years went on life wasn't the best, we didn't have that much money, and I could tell my mom was starting to get lonely, even though she told me countless times that all she needed in life was for my brother, Jordan, I to be happy and healthy. Though I know this was true, I knew she needed something else, but being so young, practically a baby, didn't understand what she needed.

Here comes the part that changed my forever. My mom met a guy. I knew it wasn't just any guy because she actually let me meet him, talk to him. Things were different, I could see a slight bounce in my mom's steps and I wondered if this guy was the cause for this. It turns out he was. He was the cause for those moves but also for so much more to come.

Years rolled on and my mom and the guy that I come to know as JR, or dad, got married, then a little while later JR joined the army and was off to basic. Right after basic training he was immediately stationed to what would become our new home, Germany. I know, I know moving to Germany doesn't sound horrible, and when you're a six year old your up for anything. So to Germany we all went!

As time passed by, we didn't really see much of JR, not by choice of course, you see he was constantly training. Then come one of the most dreaded days of my life, JR was going to war. I didn't really understand the concept of where daddy was going I just knew I would see him even less than I did know, and that there was a possibility that he would never come home.

When we dropped him off I looked around at all the other families saying goodbye to their loved ones and saw so much pain and sadness. I looked up to my older brother and saw a few tears roll down his face. That's when I knew; I knew that if my brother was crying I should be too. So I took one last look around the place, then at my family, ran into my dad's arms and cried. I didn't want him to leave and I made that perfectly clear. Unfortunately we don't always get our way. One short hour later I was curled up in my moms arms crying into her chest.

The beginning is always the worse part. All I can remember is my mom looked out the window with fear and worry on her face. I never really knew why until today. Every military family can tell you that their greatest fear is to see two or three men get out of the back of a car, walk up to your door with a letter. You never even needed to read the letter to understand what was happening. Just when you saw them, you knew that you would never see your dad, mom, sister, or brother again. That, the night you sent them away was your last day together. As a seven year old I didn't understand, I didn't know. The unknown can be a scary thing, but sometimes it's a saint.

As days turned into months, life started to get a little easier. It helped a lot that there were a thousand families going through the same thing you were. It's hard for my to explain the closeness you feel with other people who are going through the same thing you are. We had these meetings every week, where the wives would sit in a big room together discussing the news about the war, and the kids would be in the other room playing.

One day I decided that I wanted to sit in with my mom and listen to what was being said at these meetings. I was astonished at the closeness and love you felt with people who were practically strangers. In the end you could tell that we actually were just one giant family. I felt safe, cared for, but above everything it felt right. I wasn't so scared anymore.

When the men finally came back from Iraq you could tell they were happy to be home, but you could also tell that something was different about them. They went through something that none of us will ever understand. It was a little weird to have JR home at first, but eventually the schedule fell back into place.

Just when things started to go smoothly, everything shifted once again, almost like a tornado came through our lives and tore everything up, everything that took us forever to build. JR was, once again, going back to Iraq; back to war.

I don't want to say it was easy to say goodbye to him this time around, but I was older and knew what to expect. I knew that no matter how much I begged him not to go, to not leave, he would anyways. I had no choice in the matter and neither did JR. Things just were what they were, no matter how much I hated them.

About six months had pasted by and I noticed a change. My mom and brother knew something I didn't. When I found out what it was I was furious, furious that they didn't tell me, and more importantly furious that it happened. What happened? Well JR's tank ran over a tank and blew up. He was injured but I didn't know to what extent. My life flipped upside down. I started to turn into a little angry monster. No matter what anyone said or did, I hated them.

Luckily JR was okay. He got really injured but the most important part was that he was alive. I started to cool down a little bit after JR got home but I still had all this hate built up inside me, hate that would eventually bust out and make me ugly. Time rolled on and we finally moved back to the US. Life was a little ruff because we didn't really have a home and I had no friends. We were living in a motel in Georgia. It was summer and I was sitting in small room starting blankly at the TV. That was not who I was. During the summer I was outside, playing with friends, going to the movies. My life was miserable.

As the school year approached I was sent to Topeka, Kansas to live with my grandma. By then I wasn't myself. I was a depressed shell of myself. Even as I look back at who I was, all I see is a stranger. I'm ashamed of who I was. I started my eighth grade year as a whole new person. I wasn't social at all, and if you knew me at all, you would know that, that is totally out of character. I talk a lot! I think in eighth grade I had one friend, maybe two. As I went into my freshman year I was a little better. I think I started to heal. Then of course something had to come and ruin it.

My mom got a job but the kick was it was in St. Joseph, Missouri. So once again I was moving, in the middle of freshman year. It wasn't the easiest time for me but I sucked it up, my mom needed this job, she needed this change. Who was I complain? My first day at Benton High School was the best day ever. Nobody talked to me and all I could think was that I was once again the new weird girl. Well here I went into that dark narrow road of depression. I had quite a few friends, and was really trying to fit in but there was just something wrong with me. I wasn't happy.

My mom finally took me to the doctor where I was prescribed antidepressants. I was ashamed of myself. I mean before everything happened I was one of the most happy-go-lucky girls ever, and here I was now seven years later needing pills to make me happy. It turns out those little white pills changed my life. As I was finishing freshman year I started to slowly go off my pills, then when sophomore year finally came around I was completely off of them and a completely new person. I wasn't the same as I once was but I was as close as possible.

I'm glad to say that there is no ending to this story. It's still in the process of being written.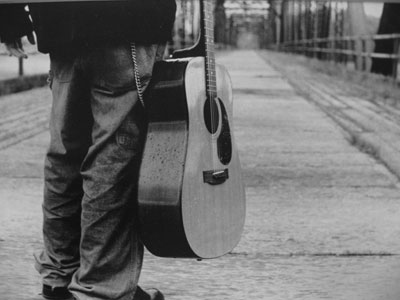 © Bailey M., Eagan, MN