Wow...
February 3, 2012
Wow. That is all I had to say when I first saw him. He was really cute, but he never seemed to notice me. After a few months, we became friends, and my feelings for him only grew.

In November, I got the courage to tell him I liked him. I told him, and he told me he needed some time to think it through. I was a little hurt, but I didn't give up.

Time passed, and our feeling for each other grew. I fell in love. In January, I asked him how you felt now. He told me he liked me a lot, but he wasn't ready for a relationship yet. I was hurt until a couple weeks later when you told me you'd fallen in love with me.

Now we are only waiting for Valentine's Day. I want to go to his house and he said he'll cook me dinner. I hope my parents let me. They think I'm obsessed, but truly I've fallen in love with this amazing guy. When we first kissed, I felt fireworks go off in my head. I want to feel that way all the time.

I surprise myself sometimes when I think how much I love him. 6 months ago, if you were to tell me about David, I would've laughed in your face and said whatever, but now I see.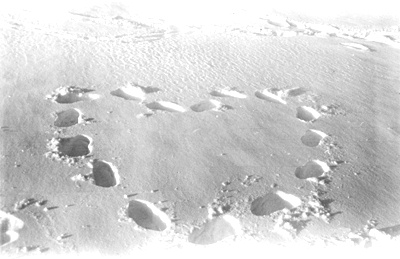 © Kim B., Marblehead, MA