Dragonlance
February 3, 2012
As I am sure that I have two legs, you are kind of a crazy bookworm otherwise you will have a chance to join this lucky group. My memory of meeting with vast literature world had taken place in a simple bookshop, front of the fantasy part. Of course I hadn't known this series would be my consolation and relieving technic for the hard three high school entrance exam years. I wouldn't probably come where I am now unless I hadn't and read them. I can easily say that they changed my life in to a good way.
Dragons, magicians, warriors and their adventures attract me how a magnet effects its opposite pole. I forget whole world just from reading the very first word like nothing is more important than to read the other word and sentence and paragraph… I have always allowed time for them although I had to study to my lessons and naturally my mother had begun to get angry with me. When she banned it to me I continued to reading it in my course, break times in school even sometimes at lessons. I mentioned that to one of my friend to and this book series made the same effect on him too also we made of fun with it. "Normal people play PSP or DS under their tables instead of this we read fantasy books".
This dependence (I call it as dependence) not a bad thing at all for example it took my Turkish (my native language) oral grades higher. When I done a good job in the high school entrance exam I got in to a very good American College and they helped me here too. I began to read them in English.
If you want to start a series choose "Dragonlance" and if you introduce this to your friends it will be very enjoyable and interesting to talk about it because there are lots of stories including same characters. Their relationships between them always change and it makes you feel like you are living in their world and having adventures with them.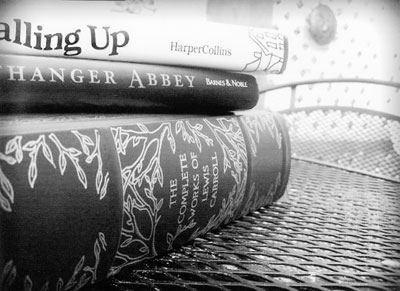 © Alexis B., Pittsburgh, PA