Opening Dance Routine
December 16, 2011
The members of the senior jazz class at All Valley Dance Studio and myself, took part in the opening dance routine for the 2011 recital. I was excited because I loved the routine and the music chosen. I've been taking classes there for almost twelve years, since I was two. I love it, and I hope everyone else that attends classes does too. One of my best friends, Summer, has been taking classes with me since we were little. This year, we're doing a jazz duet together.
Our senior jazz class was packed in the backstage at the Lincoln Theater in New Martinsville. We were wearing our new All Valley t-shirts, black bootie shorts, and our black jazz shoes. When the stage manager motioned for us to come onstage, we walked out to our spots. We still had a few minutes until the curtains opened, so we reheasred. Finally, they dimmed the lights and the curtains opened. Stage fright has never been a thing of mine, so I just looked out into the crowd, searching for my family and friends.
I smiled as I danced. The people in the audience were smiling, too. I kept my forward, and concentrated on my turns. Then we used our props: Playing cards, plastic bags, and plastic shovels. We were each in three different groups, and each group had a different prop. Mine were the playing cards. Our songs were "Dynamite" by Taio Cruz, and "Firework" by Katy Perry, cut together. If you're familiar with the songs, you understand our props.
At the end of our routine, we had a light-up prop. When we finished, we sat on the stage steps and used confetti poppers to shoot out confetti into the audience. We exited the stage and got ready for our upcoming routines. When the recital was all over, we were congratulated by friends and family.
*Jazz is referring to the hip-hop type of dance.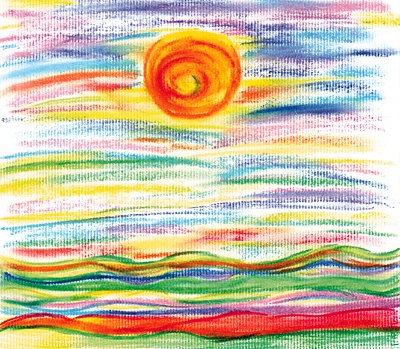 © Jennifer W., Saint Albans, WV