Your Last Day
December 14, 2011
Just staring at the one place you've known forever feels like you're leaving your life behind.
You walk down the hallways that held the memories of gossip, fights, or the art of pulling pranks in someone's locker.
You go into the place where the memory of food fights, eating different meals with your friends, or the teachers yelling at you to pick up trash you left behind.
You go into the rooms where you fell asleep, performed in front of random people, and got A's on every test.
You go into the restrooms where you find girls trying finish putting on their makeup, writing on every stall, and finding people hiding from doing work in class.
You finally go into the place where holds the memories of school dances, playing sports with the guys, and hiding under the bleachers to have some alone time with yourself.
Just as you are about to walk out the door you think to yourself I'm going to miss the memories or One day I will come home and meet the new people this school holds. You close the door and you walk to the car that picks you up, who by the way is your mom, and just before you get in you look back one last time. This is not the end of your life at school; it was only the prologue of the story of your life.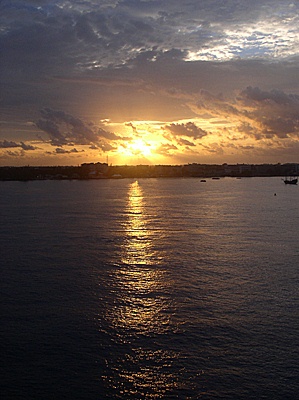 © Rebecca Y., Los Angeles, CA