Faint
November 9, 2011
Rushing down the hallway and screeching around the corner, I barely sat down in my 6th period class when the bell rang. I jotted down in my planner today's agenda, and noticed it said "Timed Writing". Thinking to myself, I wondered, "What is that?" After finishing my warm-up, I listened to the article that Mrs. Sandman handed out, not realizing my fate. While following along, my eyes failed at times and my heart beat faster every second. I took deep breaths, willing myself to stay conscious. Suddenly I was in my bed again, as if I had not been to school; it was all a terrible nightmare. My mom called me downstairs to eat. Half asleep, I squinted at the clock. It looked like a one, no a two, three, four, five, six, or some number and 45 minutes. I was groggy; my vision was blurry; I had no idea what time it was. Was it time to get up for sectionals? Do I have to get up?
"Cassie! CASSIE!" She finally woke me up. When I opened my eyes, I saw Horatiu's face instead of my bedroom closet. Mrs. Sandman rushed to my side and held me upright. Seeing that all of the color in my face had vanished, Mrs. Sandman calmly told Shilpa to press the button to call the office. While turning my head as far as I dared, I saw everyone staring at me like an alien from Mars that just floated into NASA. Mrs. Sandman questioned, "Are you okay?" I spaced out for a minute, yet still slowly nodding my head yes even though I thought no. Although everyone wondered what happened, I knew.
In my head I skimmed through what happened many years ago, it like déjà vu. While the nurse and Mrs. Sandman briefly talked in the hallway right outside the classroom door, my classmates read and wondered what became of me. Knowing I had the choice of going home or staying, I decided to stay at school. I slowly walked to the fountain and back. Just going through the motions, while all of the people that witnessed the event were shocked; I grabbed my book and again sat in the hallway, reading 'til the bell rang. And I will just have to wait 'til next year to see what happens: me and my very active imagination.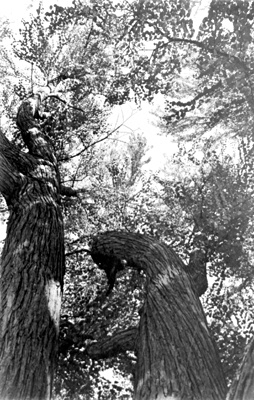 © Tim K., Marblehead, MA