Living in Fear
October 26, 2011
You know what, I'm not going to lie to you. I'm a Christian. Yeah bro, I love God. Maybe that's weird to you! Maybe you've got a problem with that. But I think it's time you all know. I hate how everyone either calls me religious or never thinks of me as even knowing anything about Christianity. I'm not either! I'm not religious. When I say that, I don't mean that I hate church and never read my Bible.
If I said that I believed in God and never even touched a Bible, then that would put me on the same level as Satan. Listen to this, the Devil believes in God, too. Wonderful. So? It's up to us to be living a life for God and we're wasting it away with drama, gossip, and other crap. You think that pleases God? Because it doesn't. If you know that you're one of those people who are just wasting your life away, maybe it's time to make a change.
I'm going to be straight forward here, I don't like the fact that I'm one of the very few teenagers trying hard to live a life for God. And that fact scares me, and that fear holds me back from telling people that I'm a Christian. Honestly, I always hesitate before telling people what I believe in. But that doesn't make me a hypocrite. A hypocrite is the girl who was my best friend in 6th grade who goes around telling people not to be a hypocrite and quoting bible verses and then goes and sleeps around. We're not perfect, but we've got to try.

I moved to a new town 5 months ago because I had been verbally abused and cyber bullied the year before. This makes me quiet, timid, and shy at my new school. The thing is, I'm not shy. Bonquiqui and Ke'shawn from the hood that I came from remember me as the loud white chick who always fought for what she believed. I did fight for what I believed, and people hated me for it just like people hated Jesus for sticking up for what he believed and now that I look back at it, I'm sorry that I ran from my problems by moving. I wish I could go back to it face it, but I can't.

Now, I've got to start all over again. I've got to start building my confidence. Sometimes I forget I'm from the ghetto part of 'Copa where the town hates me and everyone is backstabber and threatens to shank me. I guess moving to this town just caught me off guard, because I expected it to be so much better. Take the ghetto out of Maricopa and add the stuck-up to it, and you get San Tan Valley. It's not much different, I've just got to gain stability again before I face it head-on.
I can't do it alone, though. God's got to help me with this. That's where the close relationship with God comes in. If you try to live a life for God, then you'll gain a close relationship with God. If you gain a close relationship with God, then you'll have the strength with Him to face the drama in a way that pleases Him. If you have the strength to face drama in a way that pleases God, then you're not going to seek revenge or start even more drama. If every so-called Christian did this, maybe there wouldn't be so much drama in the world. Maybe it's time for you to change the way you've been living.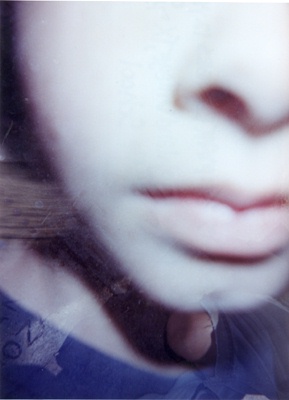 © Matt R., Highland Village, TX