Monkeys and Rabbits and Ducks, Oh My!
July 9, 2011
It is a wedding that has spawned the thousand mile road trip from my small home town in Montana to Minneapolis, Minnesota, right smack dab in the center of the land of ten thousand lakes with several hundred more lakes worth of water floating around in the air. It has taken two horror filled days of driving here (between my brother's driving and mine, with both of us in driver's ed, I am surprised to find that there are still no gray hairs on my mom's head.) and now that we are here, my mother wants to make the most of it. So what are the advantages of coming from a city of no more than six hundred people? Low expectations. And I really must say that all of my low expectations were met and more when we took my nine year old cousin Nolan to the Como Zoo and Majorie Conservatory.
Like all great zoos, it had a wild and varied array of small children, some Asian, none speaking the same language, and all sporting a stain of some sort.
All sarcasm aside, I really was very impressed by the zoo's exhibits. They had a wide array of ducks, pigs, goats, buffalo (alternative names: touristus stoppicus or the "Glorified Cow in Need of a Haircut."), and bears, in addition to a beautiful landscape full of lush green pine trees. There was even a show about several barnyard animals (which is where the pig comes in, along with rabbit, ducks [Obsidian and Smokey], and the chicken) that ended in disaster when the Gardener found out that Rabbit ate all of her vegetables, "disaster" here meaning that the Farmer didn't get any more vegetables that day.
Of course, it's probably not fair to only mention the barnyard animals. They had two very nice polar bears, both with very nice butts, since that is all I ever saw of them. There were also several zebras, giraffes, ostriches, lions, tigers, bears, and plenty of "Oh my's" to go around. I have to say, though, that the Primate House was particularly interesting.
Upon stepping inside the Primate House, the first thing one may notice is that it is filled with hairy, dirty, disgusting primates of all ages, all of which are staring with their smug little faces and pointing viciously at all the cute little monkeys behind the glass, begging them to perform tricks. Some of the monkeys, eager to please, or perhaps just scared of the uglier apes outside, jumped to and fro among the branches, turned upside down, and held themselves aloft using only their tails. Others (and if I were a primate in a zoo, I would be among this crowd) simply turned their backs to the nasty little cretins and hoped fervently, I'm sure, that the demanding humans would leave, occasionally excreting wastes to further the reasons to move on from the Primate House.
After tracking down my nine year old cousin, we headed to the Big Cats House to look at the lions and tigers. Inside it was about one hundred ten degrees and rising. The lions and tigers were all in very small fence cages, except for one lioness who was put on display inside the House. A small girl pointing at the she-lion kept screaming that "it's dead, Mommy!" I, personally, was rooting for the lion to suddenly leap at the wall in front of the little girl and roar and see how she liked that. But, to my disappointment, the big cat merely continued to lay flat and look positively cadaverous.
Part of the zoo was even an amusement park, complete with small, over priced roller coaster and cheap carnival food. We didn't end up going on any of the rides, though, which was just as well because I was still a little nauseous from the Primate House.

The other exhibits went by rather quickly, as we were being led by a fifth grader with the attention span of a walnut, and we barely had time to click pictures of the exotic mallard ducks before we were pulled headlong into the Gift Shop. I bought this nifty little device called an Indonesian Finger Piano while Nolan spent most of his money on assorted pencils and rock candy. My brother, ever the comedian, bought a monkey with magnetic hands and clamped them around his head. And, like my cousin, he had an eye for the rock candy as well. Sadly, that marked our time to start our long, treacherous climb back to the where we had parked the car, passing the Conservatory on our way.
As for the Conservatory? It was full of plants. Pretty plants. But still plants.
My rating of Como Zoo and Majorie Conservatory? Stupendous! The best zoo I have ever been to in my short fifteen year old life! The staff was all very friendly and the animals really were magnificent. My only real complaint is that if people wanted to see bears, ducks, pigs, chickens, rabbits, and hundreds of touristus stoppicus, they could have just gone to Montana. But I suppose it is for the best that they don't. After all, some of the talking apes that would be attracted to that aspect would be better off staying in the Primate House, and that I mean literally.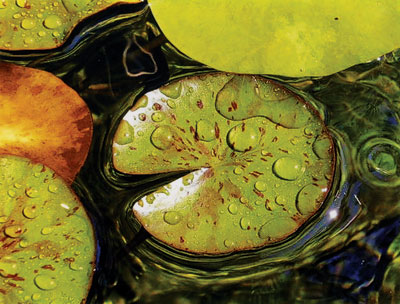 © Kaelee L., Petersburg, MI