Friends – for here or to go?
July 26, 2011
This week, I had an eye-opening epiphany about friends. Towards the beginning of summer, the 6 of us planned to go on a road-trip. A few weeks ago, 4 of them decided to exclude me and another girl on their excursion to Lake Tahoe. Not only that, but they posted pictures of this trip on Facebook.

I was very discouraged by what they did and re-evaluated my relationship in this circle.


There are so many people in this world who look to friends for image, reputation, and good pictures. Girls and guys can care a LOT about the superficial image they "hold up" on Facebook.
This is a truth that I have even been caught up in. However, after this epiphany, I realized that the better way to be a person is through the way one acts, not the way one wants to look online.


I also realized that there are many different kinds of friendships. Although I haven't questioned my circle of friends from school YET, I know that this circle is superficial. Genuine friends would not exclude others on certain occasions.
Although their Tahoe excursion made me feel excluded, I realized that my dignity is SO beyond what they do. My dignity is not evaluated by if whether they think I'm "cool enough," or close enough to make it in. The person I am is not graded by their inclusions or exclusions.


So, indeed, many friends come and go. However, 1 or 2 may remain with you the rest of your life. Whether it is God, your childhood bestie, there will be a few jewels which never tarnish. However, there will be TONS who forsake you and only stay within a certain time frame of your life.


Towards certain moments in your life, you learn to realize "is this person for HERE, or to go?"


Friends are not everything. Your dignity is worth so much more.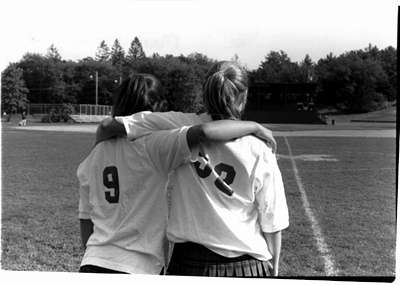 © Kelley C., Marblehead, MA