I May Be Love's B***h, But At Least I'm Woman Enough To Admit It
June 18, 2011
I'm so tired of being told who to date. I'm tired of people telling me that if I get back together with him, they won't be my friends anymore. Why, huh? Why won't you be my friends? Who's to say that you were my friends to begin with, if you're just going to abandon me because I love someone you don't approve of? I love him; don't you see that? I blush when I talk to him, and stutter, and stare after him when we say goodbye.

You say it's all just an infatuation. You say it's not real and I'll get over it sooner or later. Why do you assume he's not good enough for me? I'm done with the why's and how's. I'm done with trying to pretend I don't care about him. He learned how to play piano for me, and stopped cutting because of me, and I was his valentine. He cares, so why shouldn't I?


Love isn't in the brain. Love's in your blood, screaming at you to do it's bidding. Love gives you guidance, and keeps you on course. Love is your guardian when you're left all alone. And you know what? At this point, love is all I have left.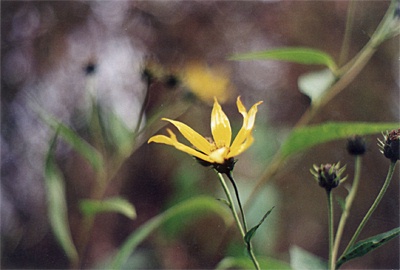 © Scott R., Casco, MI