The Final Article
June 6, 2011
As I sit here wondering what to write, I realize that this truly is my final article in my high school career. Today is Monday, and exactly a week for now I will be leaving, my senior year forever done. I guess what this means to me is that I want this article to be something more than "winged," like I originally planned.

Many days I sat at the computer, hoping that by some miracle, inspiration would hit me and I would proceed to write a masterpiece. Obviously this isn't going to happen. If I keep waiting, I'll still be thinking of a topic when I start college on July 5th.

Er, well, I think I'm starting then. You see, despite all the work my advisor, Lin, and I have done to make this happen, the financial aid department seems to have a grudge against me. Upon applying at DeVry University Online, I was told that my assigned financial aid advisor, Drew, would help me step by step and set me up with everything I needed.

I've talked to him once.

It annoys me to no end. Seriously, as helpful as Lin has been, when it comes to financial aid, I've never talked to the same person twice, and Drew only once for a span of about 30 seconds. No exaggeration.

They sent me an email telling me to apply for the FAFSA, which I did. Then I got to the part when you fill out all this information on my parents' 2010 taxes. This wasn't possible because my mom's friend of 30 years had filed them for us online, never printed them out, couldn't remember the username, password, or secret question answer for TurboTax and was out of the state anyway because her father-in-law was dying.

We called DeVry to explain this, and were told to get the information online. Uh, hello, we just said we couldn't! He couldn't understand this. So we had to call the IRS to get the information, which they thankfully gave us. I filled in the remainder of my FAFSA and submitted it – finally.
A week later, we got a call saying that we were "chosen for verification" and needed to send in a signed copy of the tax forms. We were on the phone with the IRS for four hours just trying to reach a real person and order them in the mail, even though it would take 3 weeks or more. Eventually, they did come, and we e-mailed them over the same day.

So of course we get another call from DeVry, and apparently, the IRS sent us the wrong forms.

Oh. My. God.

So here we are, once again waiting for the IRS to come through. If there is a God, he will let me begin school on July 5th as planned. I mean, it's the whole reason my mom has to go into debt to get me a freaking laptop when my six year old cousin has one of her own (no, really).
And if I don't get to begin until later, so be it. I'll just write more articles complaining.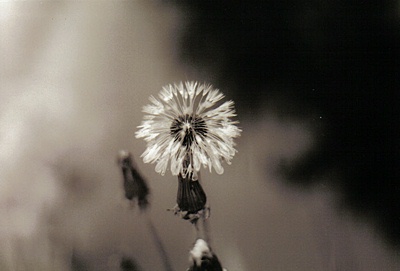 © Sarah S., Poland Spring, ME