Quinceañera
May 9, 2011
Tomorrows my fifteenth birthday; happy birthday to me. I'm finally becoming an adult. At least; I think I am. I know my grandma thinks so too, but my mother I'm not so sure of. I mean, after all, she canceled my quinceañera.
One day she just walked up to me and said "I don't feel like doing your quince, okay?" I was shocked and dumbfounded. All I could do was nod my head and say "Okay mom, sure." But in my heart I knew that I was devastated, but she's my mother and it was her decision.
Weeks have past and I dream of a quince, a real one like I see all the other Hispanic girls at my school having. All I see in my newsfeed on facebook is "Getting ready for _____'s quince, can't wait!" and "Had so much fun at ____'s quince; it was crunk!" All the time I wonder and dream about what it might have been like to have one of my own.
I never attend them, I couldn't bear it if I did. No, instead I just listen to them rant and rave about it afterwords.
I'm not a very good person, but I'm fixing it. Today was my last day to be a kid and I enjoyed it. Starting tomorrow I can't smoke, drink, cut, I have to be an adult; even if I'm the only one who truly sees myself that way.
No one believes that I can really act like a grown up, but I know that I can, I know how much I have sacrificed. I finally have a plan for my life, a job, and I'm doing so much better. Yet still no one believes me. So I may crack a joke every now and then that isn't the cleanest, but that isn't that bad. Am I a traditional quinceañera? No, but I still am one. I've been through a lot and its made me who I am today. I know I can survive whatever life has to throw at me; I'm not saying it will be easy, just that I can make it through. And I will. Somehow.
As of tomorrow I am working towards a better future; not just for myself but others as well. I am becoming a woman mother; like it or not.
So you canceled my party, the day that's supposed to be the most sacred and special day of my life. That's cool, because I don't need a party or a celebration to tell me what I'm becoming. What I already am.
Tomorrow is officially my Quince Años and tomorrow mother, I will have and be a quinceañera. My own.
I'm starting over with this, and I hope that the goodness stays this time.
No.
I know it will.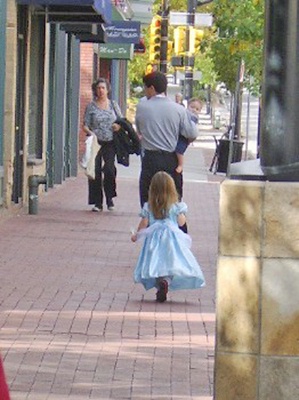 © Kristen T., Tulsa, OK