My bus ride to school...
March 5, 2011
A bus ride to school...
I get up every morning..like the past 13 years..in a daze..i get dressed,have my milk and run to catch the old rickety-rackety bus which has been taking me to school from as long as i seem to remember...In these years, everything else seems to have changed..."ME" for a start...then there are my friends...and not only that the ohh!! Too familiar scenery too..while sitting at that window seat thinking,pondering over nothing in particular...but all that i have gone through...has been a treat...its like i have been given the "gift of time"...there's possibly nothing else i can do at those lazy moments...but daydream...
The journey isn't long...few minutes here and there...but there's one li'l thing that keeps me excited...its the look of 2-3 tiny black-n-white birds who symbolise the most important things of life.here they are-
•
"1" for Success (used to be sorrow,but i changed it)
•
"2" for Joy
•
"3" for Letter
•
"4" for Boy (used to be toy)
•
"5" for Silver
•
"6" for Gold
•
"7" for a Secret which is never told...
The day i try to find them...i'm at a loss...but when i don't...,they appear from nowhere and bring a smile to my face..i'm not saying they're right 100%...but i'm not denying the fact that they are about 80% right...,atleast for me...!! I don't know if its psychological or just plain luck...but whatever it is..its amazing...
Well then i reach school all happy to meet my friends and enjoy anotherr new school day..(don't have too many of those left though..:-(( )..well atleast i know what im going to miss the most..my bus ride...or what i like to call it...my "MMEEEE" time...!!!
p.s don't think i haven't cramped for my exams or made some friends along the way..but what i like to do is sit there alone..not lonely...just alone..n think...!!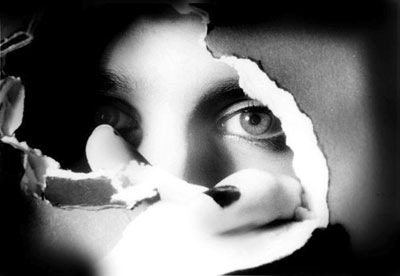 © Tabatha B., Peoria, IL