The Terrace
November 18, 2010
It had become a routine. As soon as I got home I used to wash, change my clothes, and have a light snack and then go up to the terrace with my new found friends. It had all started on Teacher's Day. Two little girls had come to my neighbor and me asking for a little help with making cards. We obliged, and in 3 hours were chatting like we had known each other for ever. The younger brother of one girl also joined us.

The next day onwards, we started going to the terrace together. One of the best memories I have is an unplanned party, where the older girl and I had gone down to a bakery, got some ice cream, cake and rolls. I provided the Pepsi. And another when 3 of us had stayed on into the evening, watching the lights of the buildings, the stars and airplanes.

Then one night, at around 9.30 there came the dismal news. One of the girls was shifting house the very next day. All of us went to the terrace for the second last time, made a lot of noise, went crazy and took a lot of pictures, even a video.
The next morning we all went up again. There were a lot of hugs all around and soon goodbyes filled the air.

A month and a half later, I went up to the terrace. Accompanied just by 2 books, a pen and my phone which made poor substitutes for 3 girls and the little boy. The terrace which once had been, for us, a place of joy now had turned into just a terrace. No more was it the gathering place of happiness and craziness. No more was it the place where friends confided in each other. No more was it the location of a special bond.
Now it was just a terrace.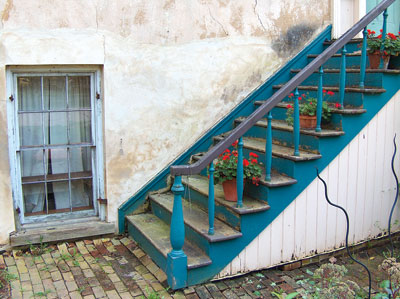 © Sean C., Princeton, IL