Blessed
MAG
September 7, 2010
Bless your bad posture and your shifty eyes when you eat. Bless that one strand of hair that is forever indecisive. Out of place, it sits rebelliously on your shoulder. Should it fall in with the rest? Bless your one-word answers, your silent stare into what seems to be nothing but, really, who knows what your mind is gnawing at? I could hear pins dropping thousands of miles away.

Bless the gears in your head and your old CD player. What on earth do you listen to? I make no assumptions. Bless your hands and the train of thought that departs your brain, travels down your arm, and in a timely fashion, moves out of well-kept nails, through wood and graphite, and makes its final stop on your sketchbook page.

Bless those ridiculous fish-crab-robot-­piranha creatures you draw. And bless your feet, too, your wit, your white sundress, your modesty, your geisha giggles, rare though they may be. Bless the dance where I met you, and also your class counselor for giving you fifth-period lunch. Bless your long hair, which caught my eye that day and so graciously allowed me to remember you, that quiet girl from Homecoming, and brought me to our mutual friend's lunch table (oh, bless her) to ask her what your name was.

So bless the linoleum that supported my feet so I could take those steps toward you, across the cafeteria sensation of noise, so vibrant, so loud. Bless that silent girl with her CD player and her bad posture, and her long long hair. And I was just wondering if you'd like to come sit with us? And bless you, you did.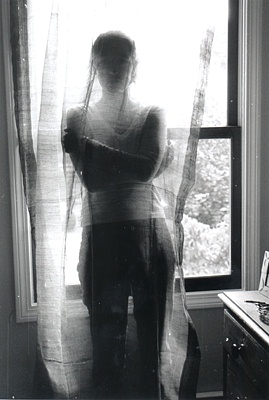 © Cerys W., Marblehead, MA