Portions of Confusion
August 12, 2010
She told me not to, but she did.
And so, I did.
She told me I was wrong.
"Why can you? Why Can't I?"
I am so upset.
And she says she's right, and she says I'm wrong (Once again. And then, again. Again)
"You make me cry."
She laughs as she has fun, But screams when i follow her destruction.
I am not ok.
She says to me: "I can because I'm young, that's what it's about. That's what I'm here for."
"I AM young, you fool!" For the uncounted time my eyes blur with tears.
She only looks annoyed as she lectures, "I'll do what I want. I have nothing to lose. You have a life now and everything could be ruined. You're going to wreck it and you're being ridiculous."
I don't understand.
You make no sense.
You know nothing, with a slight side of something.
Your words mean nothing to me.
You mean everything to me.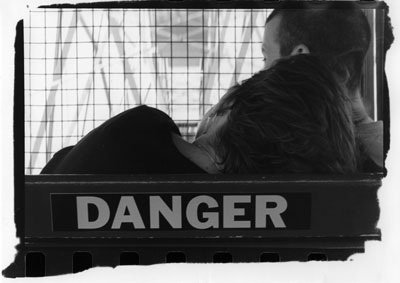 © Katie P., Bethesda, MD