10 seconds
June 15, 2010
Heavy rain drops pitter patter on the air conditioner outside my bed room window. I wait 10 seconds, then start my count. The race is on and the game has began. I count to 10 ten then expect a crash of lightning. None was found. As I begin another count of 10 the buzzer rings and the lightning strike that I have been waiting for appeared.
"Heather just scored 10 points. Can she be bet?" the mysterious announcer guy asks. I wait 10 more seconds then start my count again. As I reach 10 the thunder explodes into the night sky. The roar fills up the room and travels around the house.
"10 more points goes to Heather. Congratulations, Heather is our new winner. Join us next thunder storm, on Seconds," the announcer guy says again. A flash of lightning strikes in the night sky and a roar of thunder bursts. The fun is over and it is now just a storm. I laugh at myself for such silliness. I remember back to when I was a little girl and played that game to subside the fear of the storm. My dad taught me. Now I am 15 and I still play that silly game to calm myself down every horrible storm. I am one of those people who believe that age doesn't matter. Do you?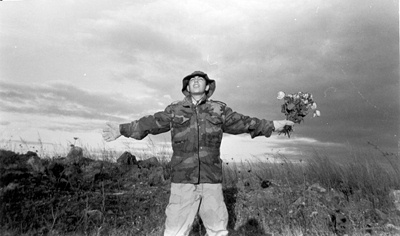 © Sarah R., Marblehead, MA