Old Habits Darken Scars
June 23, 2010
Every time I go to dial a number, my fingers dial yours. When the pressure in my head rises, guess who comes to mind to call first…In the hall, at lunch, I am always catching myself searching for you. I finally find you, and then I can't look away. My yearning to touch your face again is growing.

As deep sleep shades my eyes, you are the last visage I see, only growing to seem more realistic as dreams and regrets flash my mind through the night. Each step I take towards our new awkward friendship is two bricks I add to the wall guarding us from each other.

I catch your eye in class all too frequently. But how I appreciate those short moments when I get to re-experience all our moments together as I look into those indescribable eyes…that beautiful face…beautiful smile… How I cringe as the pain from the past flows from your eyes and into the cracks in my heart.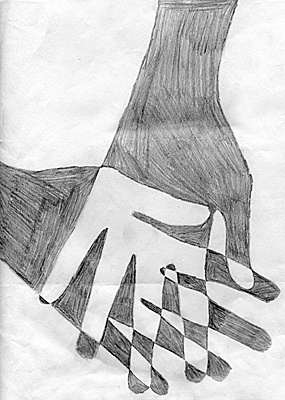 © Warlito B., Tamuning, GU