Bullies
May 23, 2010
My eyes were wide, and my heart thumped with such determination, it was amazing that I was the only one to hear it. It was the first day of my first year in middle school. It was the day I had been looking forward to for months, and I was finally here. Little did I know what was to come of what seemed like such and inviting school.


"Please be quiet, I can't here what the teacher is saying." Those were the almost exact words I said to a boy I barely knew in social studies. Of corse, he never stopped, and it got much, much worse. So bad, he was transferred out of all my classes, and wasn't allowed near me. Who would have thought those words could cause such a chain of events such as these. Of corse, he was nothing compared to an experience I will never, ever forget.


It was an ordinary morning after first period P.E. I was dressing down, when suddenly, a girl that has had problems with me for some reason, since the first trimester, comes up to me, and starts yelling in my face. I can't really understand her, so I just keep on telling her to go away. Apparently, she wasn't very happy with that, and started hitting me over, and over again. I put my hands to cover my face, and she took it as a threat, so she hit me harder.


They kept me in the office all day until they declared the halls a "safe" place for me. I don't think I have ever cried to hard in my life. Not because of the physical pain, but the fact that somebody had so much hatred for me as to want to cause me physical pain. The only thing to remind me every day of what happened is a small scar on my lip. I'm sure nobody but myself sees it, and every time I do, I go back to that seemingly normal morning.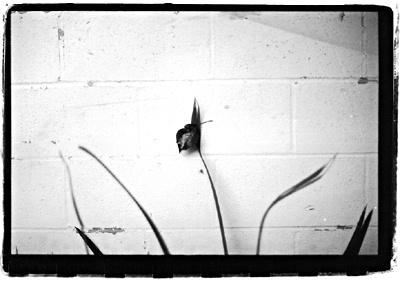 © Rebecca W., W. Hollywood, CA