Race for the Ace
January 17, 2010
I was almost blind, almost deaf and almost dumb. 'Almost' because medically I have never been any of those. But yet I did once suffer from all these fatal problems. I was on a race track, looking at nothing other than the finishing point, had not heard anything other than the starting whistle, ages ago. And, I never spoke other than telling myself that I was there to win…!
But today, there came a sudden speed breaker. I stumbled. I fell. Nothing shocking, I told u I was almost blind. Anyway, for once I was forced to stop. God, I was hurt. But for the first time I noticed flowers around they race track. They absolutely stunning. Why had I never seen it before? But of course, I knew the answer.
Perhaps, people had always been shouting that they love me and that I should stop. I had been almost deaf. Today, as I was compelled to see, hear and speak. I looked around and appreciated the beauty of my contender's spirit. I heard the many people who had been shouting aloud to me. My sealed lips got unlocked and shouted. I love it all…!
In the mad race, I had become just another mad player, mad for the ace. Today, it is different. I have a question. "What is the ace?" only once I get the answer can I think of becoming a racer again.
I have stopped being almost blind, almost deaf and almost dumb. Thank god. I got rid of my 'almost' diseases…!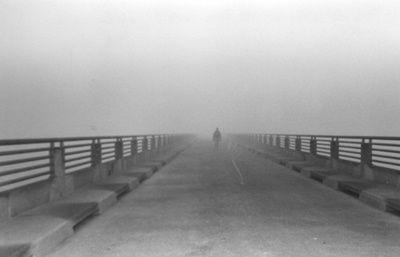 © Becky G., Westville, OH