Photo Finish
December 9, 2009
It was Christmas morning. The tree stood at the end of the room like a majestic giant watching over the pile of presents before it. It emitted a soft glow in the dim morning light, the decorative lights reflecting off the tree's ornaments and the gifts' shiny wrapping. My sister and I rushed in.

The sounds of paper being torn and boxes being ripped open filled the air. I went through box after box, present after present, the Christmas-themed paper beginning to pile up next to me. Clothes, jewelry, books, and random accessories were the only gifts that met my eyes. The one I was looking for didn't seem to be there.

My sister had completed her gift unwrapping and sat contently amidst her video games, clothes, and other assorted items. Mom and Dad had exchanged a couple of presents and sat watching us. I began to feel discouraged.

And then I found it.

"Marilyn," said my mother, "did you open that present?"

I turned around and saw it. Its lustrous paper shone in the light of the Christmas tree, causing the illusion that it was glowing. It practically begged for me to open it. I obeyed and rushed to it.

The torn-off paper revealed what I had hoped for. I opened the box, removed the Styrofoam, and picked up the precious object.

I inserted the memory card into the correct slot and pressed the "on" button. The machine came to life. Its silver lens extended out, and the screen showed what the lens saw. When I pressed the button to capture the photo, my newfound hobby and passion began.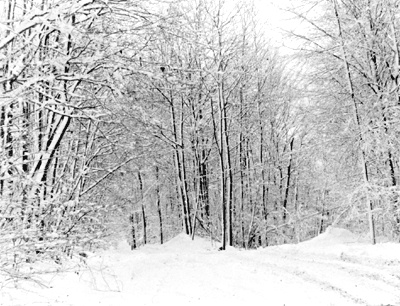 © Thomas S., Portville, NY