?Crush ?
November 10, 2009
First day of school
there he is,
cute as ever.
Just standing there,
he has no idea what I think of him,
with his blonde hair, blue jeans and deep blue eyes.
He is so sweet and gentle with a wonderful sense of humor.
I wish he was mine.
The perfect person to talk to in a problem.
I'd tell you his name……..but I'm afraid you would tell someone.
He's within my reach, but then so far away.
I can't tell him I like him……….can I?
Who am I kidding I'm head over heels for this guy.
It's the first day of school and the second year knowing him.
It's 12:30 in the morning and I can't stop thinking about him.
I hope I get to see him at school today.
I wish we were more than friends.
I wish…………………
CRUSH!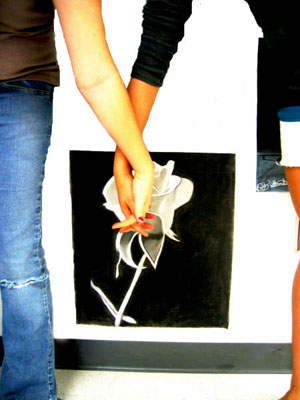 © Josie G., Wilmot, SD