Why Do You Say Hi?
September 16, 2009
Sometimes you make me wonder. You're not supposed to defy the rules. Everyone has their place. Your popular, a cheerleader. Your suppose to only talk to the football players, and all the other popular kids. I'm not popular. I'm not a football player. So why is it, every time I walk down the hall, you say hi. Why? The only time people like you are suppose to talk to people like me is when you either are insulting me or you want something. So why are you being nice? Do you want something? Sometimes I walk to scream at you, "What do you want from me!"Don't play mind games please.


We were in the library once. Something on my face must have given it away, because I was sad and angry, although I tried to hide it. You asked me what was wrong. I wanted to ask you a million questions that day. "Why do you care?" "What's in it for you?" "Preppy cheerleader, what do you want from me?" But of course, I kept my mouth shut. I don't know why. You asked me if I wanted to talk about anything. I said no, and the bell rang and we all had to go to class. You asked me, "Are you sure?" and I said yes.

Is it possible that you're human? That you're not like them? That maybe you care about others? That maybe you see me as human and not as another freak that dared cross your path? Why can't you play by the rules? Why must you upset the order of things? I don't know whether I should be delighted that you just might be human, or if I should be mad because I can't hate you anymore.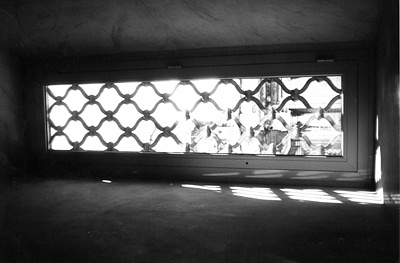 © Anonymous