Dialogue: A Component of Civil Discourse
February 13, 2021
Last summer, I was selected to be a Seed at Seeds of Peace Camp, and, when I arrived with the rest of the New York City delegation, we started to chant "Seeds! Seeds! Seeds! Seeds of Peace! Peace! Peace!" I instantly felt this sense of community, even though I did not know the other delegation that had already arrived. I felt comfort in this chant and being united through song.
While we were together through song that day, when we started dialogue sessions in our "dialogue hut," we recognized that we were not the same. We were not from the same locations, did not attend the same schools, and we realized that we had been shaped by different lived experiences. While in dialogue, we had to try to open up and expose our vulnerabilities, but, many times, we sat in a pool of silence. We were afraid of removing our masks, and, while we were "friends," we did not want others to see us in a new light, which could be "worse" than who they had initially seen us to be.
Civil discourse is dialogue. It entails opening up about a subject and sharing your beliefs, often toward finding common ground. It's sharing your identity and how your lived experiences might shape where you are at that moment. It is also, however, about listening to others and letting them speak. You have to be aware that it is important to hear someone out and actively listen. You cannot just argue. Arguments frequently go back and forth, and may not accomplish the goal, because the people bickering do not listen to each other.
Constructive dialogue does not just happen in structured settings where you are placed in a room with others. It can also occur when you are trying to accomplish a challenge and need another person's help in order to reach your goal. At Seeds of Peace Camp, we had to trust each other in order to get through the ropes courses. In one setting, some of us were not allowed to speak; the less talkative people were chosen to speak, and our "leaders" were blindfolded. We had to figure out the way to walk the tightrope and get everyone through the course. It was not a case where one person could be left on the ground and not have to climb over the tree. We had to put everyone over the tree without having them fall. This required grasping other's hands and reminding ourselves that we all had the same goal. If we did not want to start the challenge over, we had to work together and not allow our disagreements impede our progress.
The challenge described above, though symbolic, is a helpful way to view civil discourse. To be successful, civil discourse requires a unified effort to embrace a common goal, even if it means some compromise. Its principal components are trust, respect, and adherence to facts. Many of the most important improvements in health and safety in my lifetime have come about through positive civil discourse. Examples are regulation of tobacco, air pollution standards, and requirement of bike helmets. On the other hand, in the absence of these components, health and lives can be lost, as illustrated by some of the issues related to COVID-19. Many objectives, particularly those relating to civil rights and civil liberties, have been much more difficult to achieve through civil discourse. In the cases of both the campaigns for women's suffrage and civil rights during the twentieth century, the next steps when discourse failed were strategies of passive resistance followed by arrests, violence, and tragic loss of life. While much of the objective was ultimately secured, we paid a tremendous price for our inability to advance the goals through civil discourse.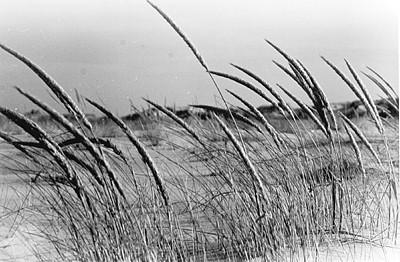 © Steve S., Marblehead, MA