The Person I Admire the Most
August 14, 2018
I admire a lot of people. Some more than others, but I love them all the same.
The person I want to write about today is a big influence in my life and has helped me through a lot, even though she doesn't know it.
Brooklyn is the most encouraging, lovable, and sweet person I've ever met.
As soon as I stepped into the gym for the first day of high school practice, she was there by my side pushing me and guiding me. I would write about everyone on my team because they have done the same also, but I can only write about one.
As Christian athletes we know we must be kind and caring, but Brook goes above and beyond.
If you're hurt, she's there. If you've just made an accomplishment, she's there congratulating you. If you feel like you are about to pass out during a drill, she's there pushing you on.
She never stops cheering for you. No matter how horrible you are doing, she's always the glimmer of hope and will never stop believing in you.
I wouldn't be the athlete I am today without her. Even now I can hardly get through practice without her support and the support of my other teammates.
I can't imagine practice without her as this year is her last year before she graduates.
Brook also doesn't look on the outside of people- their skills, clothes, or beauty- she looks deeper. Looks at our hearts and doesn't just cheer us on in volleyball, but in our walk and growth as Christians.
She loves us as teammates and sisters. And that's why I admire Brook so much. She's selfless.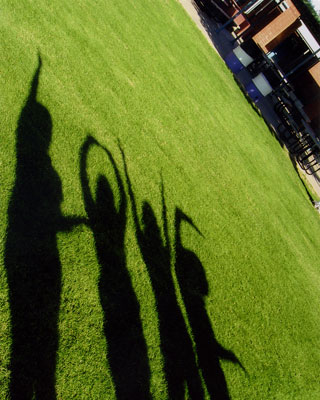 © Lindsay - Elese G., Phoenix, AZ