My Trip to Georgia
November 2, 2017
My trip to Georgia was a awesome trip! Who was involved with the trip was my dad, my uncle, and my grandmother. It took about 12 hours of waiting to get to Georgia. Then when we got there, I was so happy to see my uncle and aunt in Georgia.

When I got out of school one day, I got a call from my dad and he said that he has a surprise. "What is it?" I say.
"A trip."

And then I was thinking, maybe to Georgia because every year, my dad and some of his family goes to Georgia to see some family. So, I said, "Georgia?"

He said, "How do you know?"

"Because you always go to Georgia every year!" I said.

When I got home, I packed my clothes to get ready. I told my mom that I loved her and I will see her in a week or so and I will text her often so she knows that I'll be okay. She said she loved me and I said I love you too. When I heard a honk outside, I got my phone and prepared to leave to my 12 hour trip to Georgia.
When I got in the car, it felt packed in there and my feet were squished. Worse of all, it was nighttime. So I kept waking up constantly until I decided to just stay up. Sure, I was tired, but when the trip was over, I was relived. It was a nice house with a pool. I was so happy they had a pool so I can swim.

The house was a big house. They had a dog, which I like pets. It was in the country side but it wasn't far from a town. It was a peaceful neighborhood. When we went into the house, we were greeted by our aunt and uncle.
"Hey, guys! So glad that you are here." said my uncle.

"Yeah. It seemed like forever since we saw you guys." Said my aunt.

So, we were brought to our rooms that we will sleep in. Then I was showed the pool they had and I was glad that I brought my swimming trunks with me if we were going to swim. And they showed me their dogs they had and let me play with them for a little bit. A couple days later, some other family came to see us and we hung out around the pool.

So one day I was doing the homework the teachers gave me when I was on the trip and my aunt said she was thinking of getting a kitten. I said that she should because I have one and they will love you if you love them. So she asked if I wanted to come with her and I said yes. The town wasn't very far and we went to a Petco to look at the animals they had. One that she saw was a little kitten that orange and white on its stomach. She decided to get that one to bring it with us and when we got to the house, the kitten roamed around but decided to hide in the cage that the dog sometimes are suppose to go.

One day later, we said goodbye to our family there and went back to our 12 hour trip to home. When I got home, I told my mom about the good times I had and it will always stay in my memory forever until I die.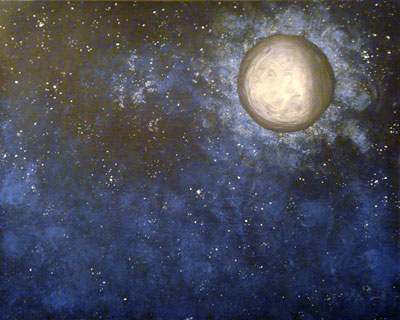 © Allison H., Vancouver, WA