Teenage Life
March 27, 2017
Being a teenage girl for the past year has come with huge ups and downs, the worst yet greatest moments in my life, but has been one the hardest things I have ever dealt with. I never expected to be a teenager would be this hard, but yet it was and it pops into my mind everyday how other people my age cope with all the trouble it brings. Being a teenager hasn't only brought trouble and "bad" things, it has brought some of the most unforgettable and greatest moments in my life.

Ever since I was growing up, I always talked about how I was going to grow up to be the world's greatest, smartest, prettiest teenager, but once I got older and started to realize how life actually was… that all changed. I have realized that there is no such thing as being the greatest, the smartest, or the prettiest teenager because there is always that one something or someone trying to get in the way of that and if it is not someone or something in the way, it is ALWAYS ME. I don't intentionally try to put myself in that position, but it seems that it happens without me noticing. To me personally it feels like my mind has this certain spot just for me to think and compare myself to others, and point out the qualities that they have and I don't. Yet, at the same time I end up realizing that I am my own person, and God made me the way I am for a reason, and I may not have found out the reason yet but I have such a long way to go to find out the reason.

I have come up with the conclusion that there is nothing wrong with being different or weird, not having what others have, and not following what others do because I've noticed that all those people that do that are followers, and I am being the brave one and standing out. Sure, I can have my ups and downs, but I am not the only one that goes through them. Everyone in this world has a struggle, and it is up to me or anyone to change that. Life is not going to get any easier… being a teenager just proves my point and the experience I go through as being a teenager proves my point exactly how I state it. No one is going to be there holding my hand 24/7, soon I will have to let go and walk on my own and make my own path and turn all the downs in my teenage life and change them to the something indescribable. God has given me the mentality to write what I am writing, to speak from my heart, and stand up and change all the bad things that might come towards and change them for the greatest. I have noticed that changing who I am, is not going to get me anywhere, but in the crowd… where no one can see me. I was meant to stand out, to show who I really am without changing a single thing about me and showing my flaws to everyone whether they accept me or not. That is just how life as a teenager goes and whether I get good things or bad things towards, I know God will strengthen me with his power, and allow me to change them into something that no one has ever done before. I for once feel like I find myself in the work I write, by expressing how I feel because others are scared to show, to tell, to write down how they feel. I am not saying I am the God and that I have no problems in my teenage life, but what I am saying is that I know I can make a difference, and it starts with one person, and God is giving me the sign to show everyone that I AM THAT ONE PERSON.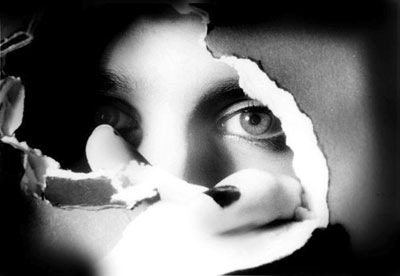 © Tabatha B., Peoria, IL