The Baklava Girl
MAG
January 6, 2017
There was a restaurant on Free Street – a Greek place – with a slanted sign, whining neon lights, and baklava that was too sweet. So sweet you could feel the cavities dapple your teeth as you bit into the soft, flaky phyllo, the syrup gathering thick and sticky in your cheeks – clumsy, elegant, and dangerous. Most people would have spit it out, but I savored it. If you ever needed me, you could find me in the corner booth with the red slashed felt, binging on baklava.

That place drew me in. I loved the sloped floors and the crooked paintings of Greek beaches. I learned that if I kept my eyes on the ocean painting while gliding over the uneven ground, I could pretend that I was walking on water. I'm a walk-on-water type of girl. You tell me it can't be done, that gravity and density won't allow it, and I'll tell you that if you had just strolled from here to there, from the acrylics of Crete to the cliffs of Santorini, you would have walked on water.
I used to stay so late the waiters would take their aprons off, and so often that there came a day when the owner, Mr. Dimoulas, threw his brown, burned arms around me and asked, "What you still doing here, Miss Baklava? You, with smile too sweet for this strange place?" I just laughed and licked my lips.

I watched the restaurant swell with sound as the Greeks emerged from the kitchen, caking me in flour and spraying me with sticky sauce while gesturing wildly, smelling of chopped walnuts and feta, pita bread and distant lands. I wanted to smell like that, too. I wanted to have raging red cheeks and talk fast, to coax the pizza dough with my palms and holler love songs. I asked Mr. Dimoulas to teach me Greek, to teach me how to make baklava. He laughed, knowing what I really wanted, knowing you can't teach red cheeks and sloped-floor architecture. Still, I insisted.

I only remember two words from that night: pi, of course, because pi is pie (ah, the harmony of mathematical and culinary thought!), and nostos, because I asked what the most beautiful word in Greek is, and Mr. Dimoulas croaked nostos with a thickness in his throat that confirmed that it was, undoubtedly, the most splendid and perfect word. Of course, I begged to know what it meant, thinking it would be as easy as pi, but I was mistaken. The word flooded the room with sadness, eyes went shiny with longing, and everyone picked an ocean on the wall to gaze at longingly.

When the Dimoulas family left and the Greek store closed, I understood. Nostos was walking along the stiff linoleum floors of the new, renovated restaurant, an all-American diner, where the dough was churned with a metal hand and fried (never massaged or serenaded), and reeked of the wrong kind of grease.

The most beautiful words are the sad words, aren't they? The best love stories are the tragedies, and the good times are good because they end too soon. That's the cheek-kissing, walk-on-water way to put it.

Mr. Dimoulas was right: I am the baklava girl, hungry for other worlds, never satisfied with the first bite, the limits given. But there's no such thing as too sweet or too good. To live is to devour, to lick your plate and feel around in the depths of your cavities for remnants, forever searching for the taste of a grandmother's thoughts, the sand of the Aegean, the psalm the cook was singing when he rolled out the phyllo and tossed the cinnamon. Nostos.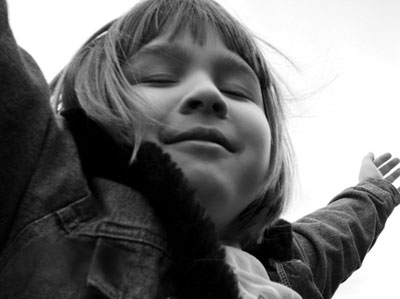 © Morgan C., Fridley, MN