The Value of Adversity
May 22, 2016
I have found that my greatest loves were derived from my greatest difficulties in life. Learning has been an ongoing struggle to understand the world around me, and it is a struggle that should always exist, for we can only continue to attempt to discover the complexities of this world.
*
When children are younger, it is only natural to question our surroundings. However, I never lost my tendency to question with age. I have never been able to fully answer simple questions, so deceptively simple, about the world around me. Despite the limitations of school, I search for answers to my questions in encyclopedias and other books, and study medical and science journals for answers to questions I have not thought of yet.

I admit that I have been blessed with the educational opportunities open to me, which includes extracurriculars. I have studied piano performance for over eleven years, and yet am still asked why I pursue the same piece of music for months on end. Simply learning the notes to a piece is analogous to memorizing the steps of protein synthesis out of a biology textbook: I understand the general picture, but there is so much more to it. As I continue to learn a piece of music, its beauty intensifies with the exposure of a myriad of musical layers unknown to the deceptive pages of notes it was originally written upon. From my experiences, I learned is not to shy away from challenges, but to seek them out and work at them until I succeed in my expectations.

It took me a while to realize that this lesson applied to mathematics. I accepted that I simply wasn't good at math, as I had struggled greatly in the past. However, there was a teacher who completely changed my outlook on the subject, reminding me of the lesson I had learned playing piano: I have to keep trying until I succeed. He allowed me to make mistakes and ask questions without being penalized, gave me opportunities to improve my grade, and as a result, I flourished in mathematics. Despite the commonality of difficulty, I am not afraid of of it--actually, I seek out difficulty to rise above and overcome it! As a result of my efforts and those of my teachers, recently on the National Merit Scholar Qualifying Test, I scored in the 99th Percentile in all categories. It was an unanticipated outcome built upon a series of unanticipated obstacles--especially physical obstacles.

When I was only fourteen years old, as a high school sophomore, I visited the hospital to evaluate the source of a constant, shooting pain in my right leg. It turned out that I had hip dysplasia. It turns out that, for years, the force of my femoral head against my shallow acetabular socket had tore down the cartilage of my acetabular surface. In a frank discussion with my surgeon, he told me that I needed an immediate periacetabular osteotomy, but that the damage was so severe that he wasn't sure if it could be done. When he had to check my hip with a small camera with a separate procedure after I was put under general anesthesia, my hip was good enough to immediately proceed with the periacetabular osteotomy. I remember when I woke up that all I could see was brightness, and all I could feel was an excruciating pain that gradually dulled over a month or so. Even with IV and oral forms of narcotics, which actually provoked paralyzing fear rather than pleasure in me, the pain was unlike anything words have the capacity to describe. When I first began physical therapy, I cried with the realization that I could not move my leg--that stiff, stone of a leg couldn't be my own! Yet, I learned how to persevere through the worst of times, for perseverance was the only option. I learned how to move my leg again, how to maneuver a wheelchair, how to use crutches, and how to walk again. Simultaneously, I had to deal with missing over a month of school from the start of second semester--with a difficult course load--but I got all my work together. As I lied down in bed, I held my papers against my left leg as my right leg motioned through the CPM machine, and I finished my work.

When I came back to school, I rolled myself around in a wheelchair for a while. I would wait at doorways and at the edges of ramps to see if anyone would help me--occasionally someone would, or I would knock on the office's door to see if anyone had a minute. If I did not leave class early enough, people wouldn't notice me enough to move aside, instead stepping on and kicking me in the hallway. Since I did not appear to be suffering, my peers viewed my missing school for recovering from a major surgery as analogous to taking a trip to the Bahamas. It was difficult to be so severely misunderstood. I often felt like a burden to those I asked to help me, yet grateful when I didn't have to. It was difficult to feel constantly helpless and vulnerable, but it passes eventually. Despite my difficulties, I earned all A's that semester, a 5 on my AP United States History Exam, and my 45-Point Gold Cup for the American Federation of Music in piano. As for the future, It will be another twenty years before I will need a hip replacement.

And although I knew I wanted to be a doctor like my father since I was young, it was after my treatment for hip dysplasia that I now know I want to become a pediatric orthopedic surgeon. In this way, I will be able to improve the lives of children as my surgeon improved mine. The surgeon who treated me is brilliant and compassionate, and after experiencing the process and results of this area of medicine, I could not imagine myself pursuing any other career.

*
Who I am is the reason why I continue to challenge myself. It is the reason why I continue to search for knowledge in different areas, yet still seek knowledge in areas I am passionate about. I would have never been able to become the person I am now proud to be without my will, my family, and for better and worse, my school and teachers. In agreement with Sir Francis Bacon, "Prosperity discovers vice, adversity discovers virtue."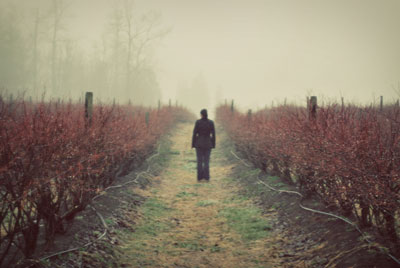 © Molly H., Lynden, WA