Plaid Or Stripes?
December 4, 2012
It was a Wednesday or maybe a Thursday. I woke up later than I usually do, and I didn't lay out my clothes the day before. It was freezing in my room because my mom likes to turn off the heat when she gets too hot but then she never turns it back on. I was in shorts and a t-shirt, hopping around all the junk in my room to get to a basket to look for something to wear. Since I was a freshman, I had felt the need to "dress to impress." I had new shirts and pants I wanted to wear, but I didn't know which. I was into flannels and striped shirts, and they were all scattered around my room. As I was looking for a shirt, my mom came in the room. She was also wearing shorts and a t-shirt. Her t-shirt was green, and her pajama shorts were knit of all different colors. I always wondered where she got such hideous shorts from but she seemed to love them. "Kayla," she said.
I looked from my bed, to the floor, and then into the hamper. I pulled out a plaid button up shirt, and a striped long sleeve shirt. They were both really cute, but I couldn't decide which was better. "Yes?" I responded as I tossed shirts off my bed and back onto the floor and into the white hamper in the corner. Hm, plaid or stripes? I wonder which would look better, I thought. My mother continued to stand in the doorway with her arms crossed. She always crossed her arms. I always wondered if she would ever lose circulation in her arms from having them crossed all the time. She said, "I need to talk to you."
"Okay, I need to find something to wear. Should I go with plaid or stripes?" I asked as I held up both for her to see. I showed off both of them waiting for her to answer. She only stared at me. That made me really annoyed because I did not want to be late for school. I had orchestra first period and Mr. Mikolon marked us late even if we walk in with the bell. Plaid or stripes? I thought. I sat at the foot of my bed and crossed my legs. I looked at both the shirts and looked back up at my mom who was still staring at me. I made a face and hopped off the bed to go look at the shoes I had to wear to see if it would help pick the shirt for me. My mom said, "Kayla, do you like boys?"
As I'm standing over my shoes, I let out a chuckle and said, "Nope." I really need a bigger shoe collection, I thought. I had a black pair of vans, black and pink Jordan's, two pairs of brown boots, and some cheer shoes. "Plaid or stripes?" I mumbled out loud. My mom was still in the doorway with her arms crossed, her legs now crossed to as she leaned on the door. I thought about the different combinations I could make with the shirts, the jeans, and the shoes I had. My mom took a deep breath and said, "Well why?"
I looked at her, raised my eyebrow like my grandfather usually does and said, "Why not?" My mother and I have already had this discussion a million times. I felt as though she brought it up in hopes that something had changed..in hopes that I had changed.
"I just want you to be happy," she said as she uncrossed and crossed her arms again. She used her pointer finger to scratch the top of her head.
"I'm very happy," I said as I hopped back onto my bed to examine my shirts. Plaid or stripes? I thought to myself. I didn't understand why it was so hard to choose between plaid and stripes when going to school. Plaid gave me more of a look I was going for, the more butch look. I would button my plaid shirt all the way up to the top button. For some reason, this always got people's attention.
"You're never going to be happy," my mother said. What I wondered was why she was still leaning in the door way. She just looked awkward, just as she always does when she brings up this topic. She could have sat on the bed or stood in the room more, it seemed as if she didn't want to come near me. It seemed she thought that if she were to come in the room, her presence would shake something up, draw me back into my shell. What she had not known for some time now was that I've been out of my shell, that I had grown tired of being in my shell.
I chuckled again and said, "I need to figure out something to wear. Plaid or stripes? Which would be better?"
Again, she stared at me with a little bit of confusion on her face. Her brow looked so furrowed, it seemed as if it could have been one. I went back to my shoes and picked up my black vans to examine them. I put them up towards my plaid shirt and thought about how they would look together. Then I put it up to my strip shirt and thought the same thing. My mother took a deep breath and said, "I plan on going to heaven because hell is way too hot for me. I just want the same for you."
"There's nothing wrong with who I am," I said as I slipped out of my shorts and stepped into my pants.
"There's everything wrong with it," my mother said. Now she stood straight up with her hands on both sides of the doorway as if to block me from getting out.
I pulled my shirt on and said, "I am your daughter. Regardless of who I love, I will always be your daughter. God would not make me this way if it were not meant to be. Love me or don't love me but I'm going to be late to school." With that, I picked up my black North Face book bag, looked in the mirror, smiled at myself, and walked out of the room with my red plaid shirt on.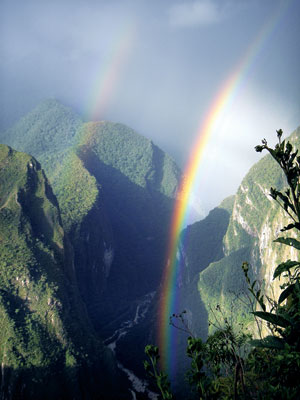 © Benjamin C., E. Norwich, NY